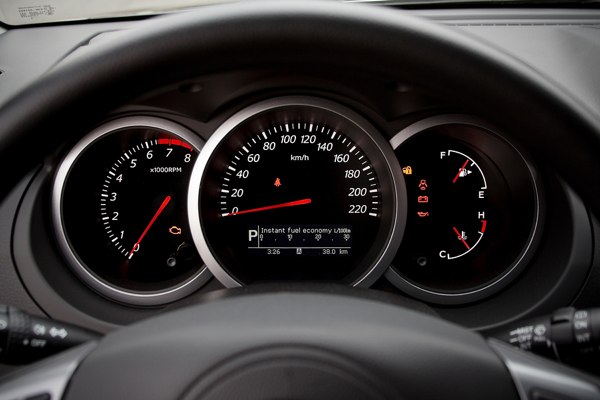 Do you know what's coming your way this week?
Much of the stress and surprises headed your way can be avoided.
A quick check of your personal dashboard can help you know where you are going and what you need to do.
Look Ahead and Be Prepared
Many people head into their week unprepared.
They don't know what they need to do, where they need to be, or what's coming their way.
It's not a fun way to start the week. (And you wonder why Monday's get a bad name.)
Before you head into your week, look at your personal dashboard to get your bearings.
"A few minutes planning and preparing, can save you hours of frustration, stress, and rework." (Tweet this Quote)
By looking at your dashboard you:
Prevent Surprises – Avoid missed appointments or deadlines that are sneaking up on you.
Gives You Time to React – If you do have conflicts, you will have time to adjust, reschedule, or re-allocate resources. That may mean simply moving a meeting or re-arranging your day to deal with a deadline.
Allows You to Prepare – Knowing what you need to do is important, but being ready to do it is even more empowering. Preparation is planning's big brother that allows you to be one step ahead of your day and its responsibilities.
Visibility Leads to Action – Out of sight, out of mind. This is how many of your tasks remain unless you look at your today list regularly. Keeping your tasks visible leads to action and getting things done.
Awareness Reduces Stress – When you know what is coming your way, you have inner peace. You never know when life might throw you a curve ball, but you can be ready for what you do know about.
What's On Your Personal Dashboard?
So, how do you go about getting a view on your week?
And what should be on your personal dashboard?
Here is a quick list of some of the things that you should be reviewing:
Calendar – Get ahead of your calendar before the week starts. Don't just look at today. But, tomorrow, as well. And the rest of the week and next week, too. Reviewing your calendar prevents surprises, avoids conflicts, and gives you time to react.
Todo List – Keep those tasks front and center. Visibility leads to action. If you don't look at your todo list, it can't remind you of what you need to do.
Someday List – Always take a quick look at your Someday list. Doing just one thing on your Someday list is important to your progress. Otherwise, your Someday list may become a Never list.
Notes – Notes are often overlooked. You went to the effort to take them, but do you ever look at them again? Make sure you review your notes from the previous day to capture todos, reference material, and follow-up items.
Inbox – Save this one for last. A great quote from my friend Chris Brogan, "Your inbox is a perfect delivery mechanism for other people's priorities." Get your stuff in order before jumping into your inbox. That being said, starting the week with your inbox at zero is an extremely motivating tactic. It also gets you a step ahead of others.
Look At Your Dashboard
Take a look at your personal dashboard before starting the week. (You can then glance back for updates…)
You'll know where you are, where you are going, and what you need to do.
And that can make all the difference between a great week and a stressful one.
Question: How do you prepare for your week? What's on your personal dashboard?