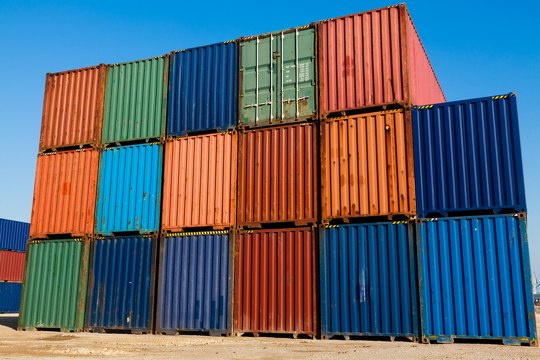 Where do you put your stuff?
Is it organized?
Or are piles your main method of organization?
How do you keep your stuff organized?
A Place for Your Stuff
Where do you put your stuff when you aren't using it?
To paraphrase George Carlin…
"Life is about finding a place for your stuff."
If only we had a place for all of our stuff (and we put it there)… then we would never have to search for anything.
It would always be where it was supposed to be.
Right where we put it.
Here are some tips to keep your stuff in its place:
Give Everything a Home – If you knew where you last put something then you would always know where to find it. To solve this, make sure that everything has a home and that you put it in the same place every time. Get creative here and give as many things as possible a home.
Put Things Away – Do you put things where they belong? Or do you simply shed everything when you enter your house and things end up everywhere? Tip #1 only works if you put things where they belong. The few extra steps that it takes you to put something away now, will save you much time later.
Use Your Productivity Tools for What They Were Intended – Ever write down an appointment in your notebook? Or put someone's contact info in a meeting invite? Make sure use your tools for the purpose they were designed for. Appointments on your calendar. Phone numbers in your contacts. And so on. This makes things much easier to locate down the road.
Containers are Powerful – Containers are really good at, well, containing things. I love to use all types of containers to manage my stuff. Boxes, files, and even Ziploc bags can do wonders to contain your busy life.
Everything in its Place
If you don't have a place for your stuff, it's going to end up everywhere.
Piles aren't organization, despite what some will say.
Put your stuff in its place now, or you'll be cleaning it up later.
Question: How do you keep your things in their place?