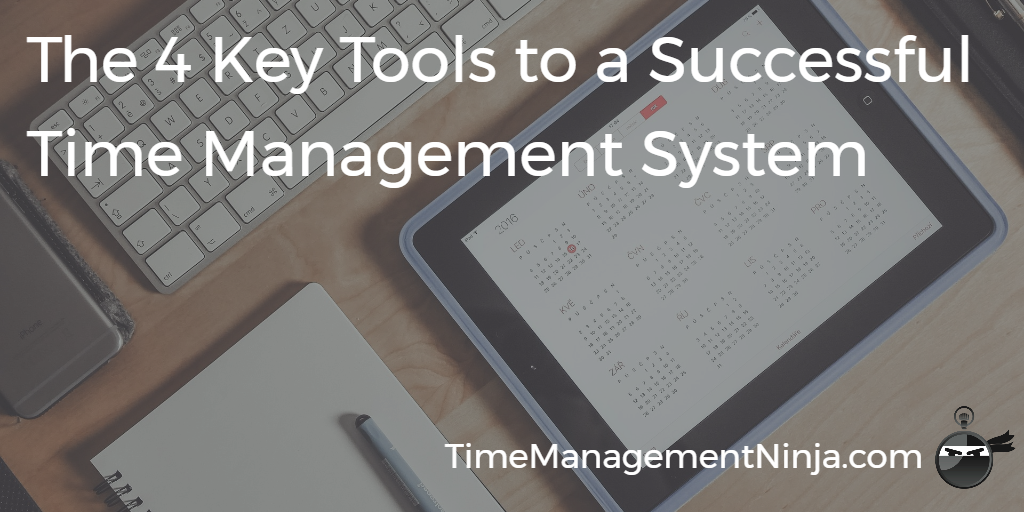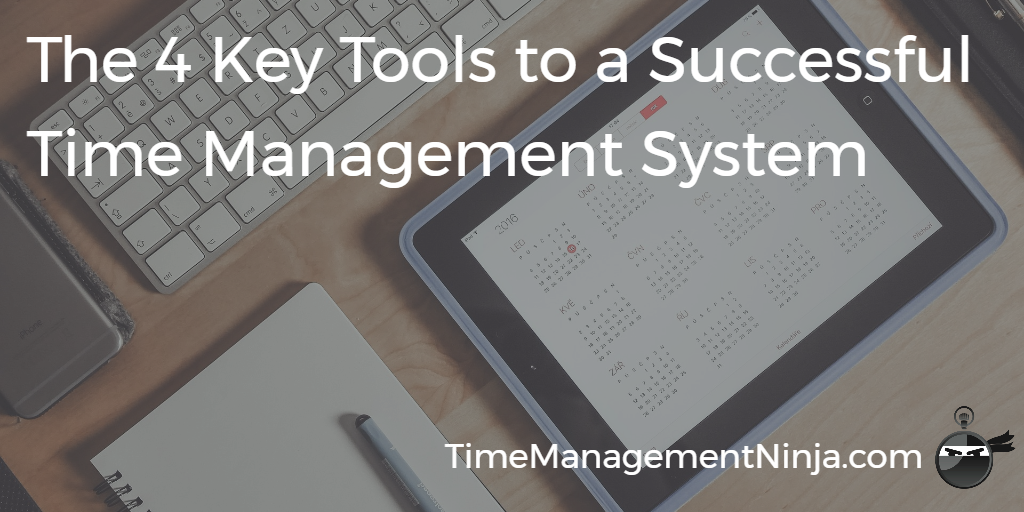 This article is part 1 of "TMN's Getting Started with Time Management" Series.
A common productivity question I get asked is, "How do I get started with time management?"
It seems that almost everyone wants to better manage their time. Whether it is to get ahead in their work or to have more time for their personal life, the goal is the same. They want to accomplish more, with less effort, and more organization.
Where to begin?
One of best places to begin to ensure that you have the right tools for the job.
The 4 Key Tools to a Successful Time Management System
What tools do you need to better manage your time?
First of all, you don't have to spend a bunch of money, although you can do that as you upgrade later. (Fancy pens, expensive notebooks, pricey apps…)
You can begin for just a few dollars. Some would say FREE, but I recommend investing even $10-20 on tools that you will enjoy using. Yes, that part is important to ensure you keep using them.
So, what do you need?
The 4 basic tools of a time management system have not changed over the years, although the format and technological capabilities have.
Here are the 4 Key Tools to a Successful Time Management System:
To-do List – A place to capture your tasks and get them out of your head so that you can concentrate on what you are doing.
Calendar – A tracker for all of your appointments and obligations to manage your day's timeline.
Address Book – A collection of the contact information of all of the people who you need to connect with whether regularly or infrequently.
Notebook – Documentation of ideas and notes from your day's activities and meetings.
You need each of these 4 tools in your time management toolkit, and you need just one of each.
Why one? To keep things simple, and because having more than one of a tool leads to disorganization. Having multiple calendars leads to missed appointments due to sync issues. And creating many to-do lists leads to lost lists here, there and everywhere.
Get the Right Tools (For You)
Make sure you have the right tools to get your time management started.
It doesn't matter the format. Paper or app-based. (For years, all my notes were paper-based, while the rest of my tools were apps. Now all 4 of my tools are app-based.)
More important than the format of your tools is that you choose tools that you'll use. Enjoying the tools you use, improves the chances that you will actually stick with them.
Do you have the 4 time management tools in your toolkit?
Question: Share your time management tool setup below. You can leave a comment by clicking here.
This is the first in a series of "Getting Started with Time Management." Stop back for new articles in the series in the coming days.