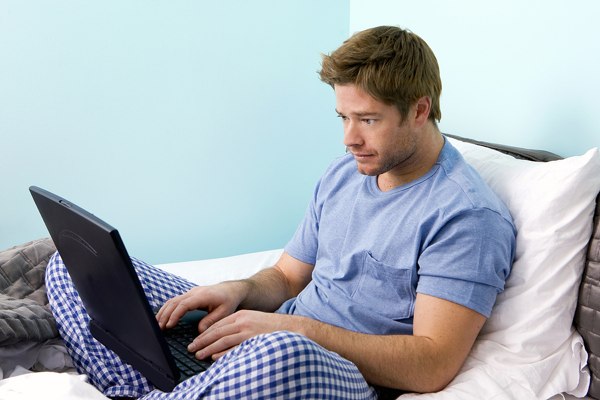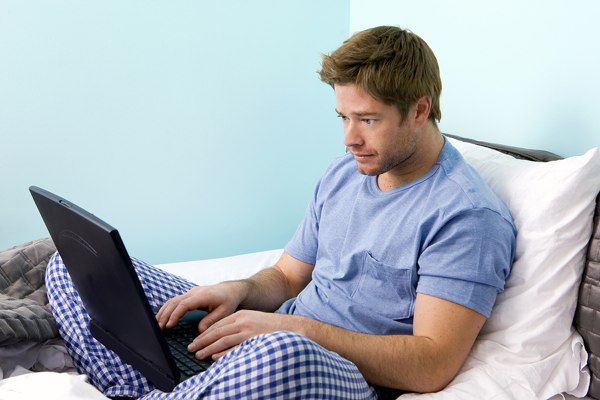 This is a guest post by Sarah Gabot. Sarah is a Marketing Manager at Sqwiggle, a company dedicated to bringing together distributed teams and empowering remote workers by improving team collaboration and communication.
When you're working from home, you get certain privileges that traditional office workers don't get. For instance, you get to work in your pajamas and avoid a dreadful commute. However, people working from home have to face one of the biggest challenges of all: finding the discipline to stay on-task.
At home, nobody is watching you and your schedule is yours. This also means that you need to make sure you're not wasting time on distractions. If you want to maximize productivity, you need to squash the distraction bug and regain your focus.
Don't let these 5 Work from Home Habits Kill Your Productivity:
1. Checking Social Media (Specifically, Facebook)
Constantly checking social media is a huge time suck. You can spend endless hours clicking through photos or reading what people are sharing on social media.
To beat the temptation of looking at social media constantly but still get your fix, allot time to look at social media. Consider giving yourself 10-15 minutes every few hours as a break from work. When it's not your break, close all social media sites and make them off-limits!
2. Starting Your Day Without a Plan
Beginning your day without a plan is like starting a trip without a map. When you do this, you just make up tasks as you go about your day. This can make it harder to keep sight of your goals and to-dos because you're just taking tasks as they come.
Strategizing about your day and creating a plan can help you prioritize your tasks and goals. Then you can focus on what you really need to accomplish. Before you head to your computer in the morning, create a short list of goals for the day. Use this list to help focus, and make sure you complete your goals.
3. Working With the TV On
TVs can be a huge distraction for people working at home, especially because there's no manager watching them! Focusing on the TV for even two minutes at a time is two minutes of lost productivity. Not to mention, it takes a long time to refocus your attention (25 minutes to refocus to the original task!).
The best solution to this is to leave the TV off. If you insist on working with the TV noise in the background, have your back face the TV so that it's harder for you to see the screen.
4. Surfing the Web
Regardless of whether you work from home or in a traditional office, nearly all employees get sidetracked and start surfing the web. And sometimes you can't help it. According to the survey by Salary.com, 69 percent of men and 62 percent of women admitted to using the internet for personal reasons on a daily basis at work. The time spent surfing the internet could result in hours of wasted time.
Similar to social media, don't make surfing the web off-limits throughout the work day. That's just not reasonable. Set aside time for surfing the web during your breaks.
5. Lacking Exercise
If you're on your butt all day and don't get up for some exercise, this could be wasting your time as well. This is easy to do when you're at home all day, since you don't even have to go outside of the house. In fact, according to the results of a recent Swedish study, exercise increases work productivity. That means that sitting at your computer all day might not be the best way to be most productive.
Instead of sitting at your computer for long hours, make sure you squeeze in a few minutes of exercise. Start small if you have to! Your work productivity depends on it.
Stay on Track at Home
Without the daily distractions of co-workers, meetings, and even going out to lunch, working from home can provide an increase in your productivity…if you're willing to break the bad habits that are wasting your time. Be disciplined, and be more productive working from home.
Question: What work at home habits are killing your productivity, and how can you stop them today? You can leave a comment by clicking here.