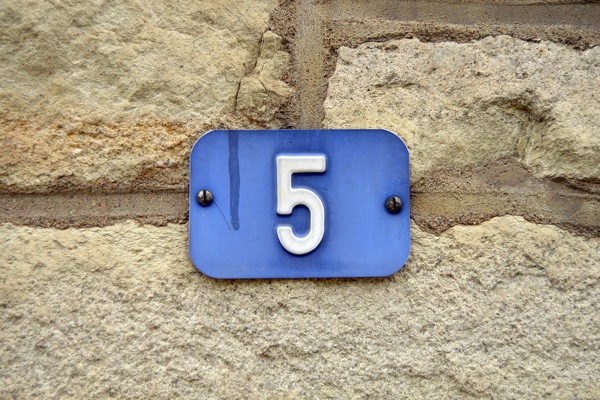 Five years ago today, I posted my first blog post.
Five years later, I have established Time Management Ninja as a known entity in the time management domain. It amazes me when people approach me and tell me they have read one of my articles.
It also startles me to think I have been doing this for five years.
It doesn't feel that long. In fact, I still enjoy it as much as when I started. Yet, I could never even imagine that I would bring TMN this far. Five years has been a long road in building something I truly enjoy.
How long have you been working on your dream? Have you started it?
And more importantly, what could you accomplish in five years?
Five Years of Building
I have been blogging for five years now. Each year, I have written a "look back" at the past year and the progress I have made in building Time Management Ninja.
(If you are interested… here are the posts from years one, two, three, and four.)
I have to start by thanking my wife and kids for continuing to support TMN. They encourage me and support my online efforts including my speaking and webinar events.
Reflecting on this past year, I realized just how much I have built.
I have built a foundation for TMN that I never could have imagined five years ago. I have built a readership that is loyal and supportive, and a great community. I interact with many of you on this site, via email, and of course, via Twitter and Facebook.
When people ask me "how" I have built my site to this point, there is no magic answer.
The truth is actually simple. I have done it every single day for the past five years.
"Dreams are not accomplished in one big effort. They are built in small steps every single day. (Tweet this Quote)
That truism scares many people, especially those that are not passionate about what they do, and as well, those that don't want to do the work.
Here are just a few things I have built in the past year:
Readership – TMN reached a new high of over 150K readers in a month. TMN's audience continues to grow. I looked back at some early traffic numbers and reminisced. Today, I get more tweets and shares on a single post than I used to have in total daily readers.
Webinars – I participated in several online webinars this past year including one most recently for Intuit with Getting Things Done CEO Mike Williams and Mark Shead of Productivity501.
Speaking Engagements – I was invited to several speaking engagements in the past year. My speaking highlight was at SXSW in Austin with my friends Mike Vardy, and Marc and Angel Chernoff.
Reader Survey – To get a better understanding of the TMN readership, I started an annual reader survey. Over 700 People responded to the survey in 3 days. This blew me away. One of the most interesting stats was that TMN readership is almost exactly balanced between men and women. (51 to 49%!) A very balanced community.
Online Course Launch – This Spring I launched my 31 Days training as an online course complete with 31 audio lessons on an interactive learning platform. This launch was very successful and has started to transform TMN from just a blog into something more. I have two more training courses in development now.
One-on-One Coaching – I often get asked for time management advice and tactics. This year I started one-on-one coaching services. The response was tremendous. From CEOs to individuals, I have coached individuals from all backgrounds and job types. I truly enjoy helping each and every one of my coaching clients overcome their obstacles to reach their goals.
TMN T-Shirts – Last Fall, I had several readers ask if I had TMN shirts. My initial supply had run low, so we did a new design and printed a new run of Time Management Ninja t-shirts. We should do this again soon!
All of this progress has humbled me, and I have continued to learn many lessons along the way.
The biggest shift in my thinking has been in what TMN can become in the future. It is more than a blog at this point, and I have been putting more thought into the business side of things.
I continue to learn and expand my online skills (I am taking an online marketing course currently). As well, I continue to explore other exposure channels (Still considering a TMN podcast.)
Here are a few of the things I have learned this year:
Do What You Enjoy – I have seen so many online efforts fail and/or drop off the radar because the individual wasn't passionate about the topic. If you are considering starting an online site or blog, make sure it is about something that you care about. Otherwise, you will lose interest and give up. I have seen so many of my fellow bloggers lose interest and throw in the towel over the last few years. My passion for time management goes back to my childhood and is something I think about every day. It is one of my inner passions.
Don't Take Your Foot Off the Gas – I must admit that as a blogger, I have gotten comfortable writing, posting, and publishing. I think at some point in the past year I started to ease up on my writing. I caught myself and realized that just because my skills have improved, I cannot be complacent. I have doubled-down to examine what I can learn next in my online adventure.
Iterate and Repeat – No one gets their vision and dream right in the first take. Building your dream is all about starting, changing it, and repeating. Iterate on your dream every day. Just a little bit.
Don't Listen to the Critics – I have been fortunate in my blogging career that I have not had too many critics or trolls. However, they are out there. And I seen too many negative sentiments online lately: You can't do this, you won't accomplish that, don't bother to have goals, the economy is a mess, the sky is falling. Don't listen to these people. Do what you believe in. These critics will still be telling their tales of woe in five more years.
Where Will You be in Five Years?
Looking back, it doesn't seem like I have been writing TMN for five years. I continue to enjoy every day of the journey.
I challenge you to ask yourself, "Where were you five years ago?"
Were you sitting where you are now? In the same job? Talking about the same dream that you would start someday?
For me, someday was five years ago.
If you haven't started, I hope that your someday is today. I encourage you to get up, get out, and start pursuing your dreams. If you do, who knows where you could be in five years?
Some people say that overnight success takes 10 years. So, I have a few more to go, and I am looking forward to each and every day.