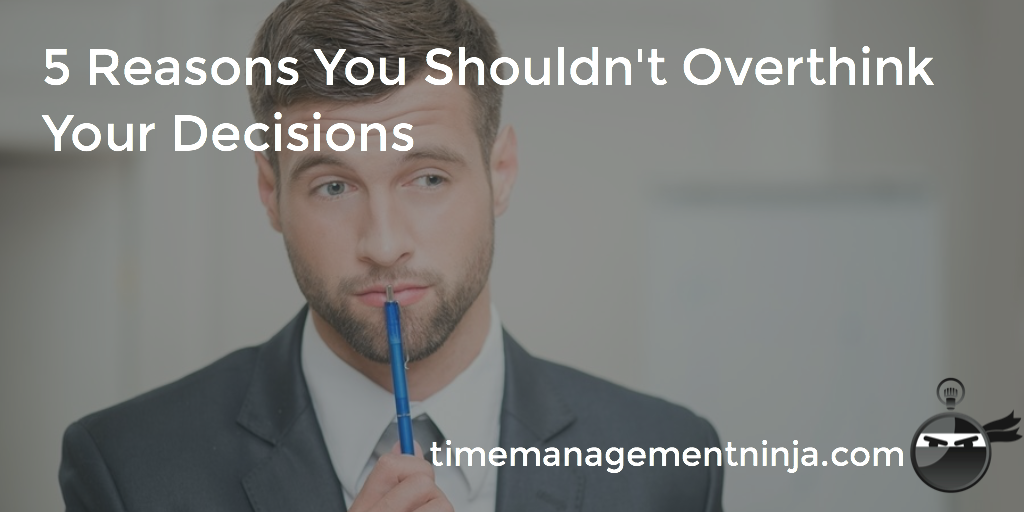 How long to do you take to make decisions?
If you are like many people, you might ponder a decision until it becomes more of a burden than a choice. And by repeatedly putting it off, you create more stress and work for yourself.
Sometimes, you may even over analyze and wait so long on a decision that it is made for you.
What decision have you been putting off because you have been overthinking?

Continue Reading »