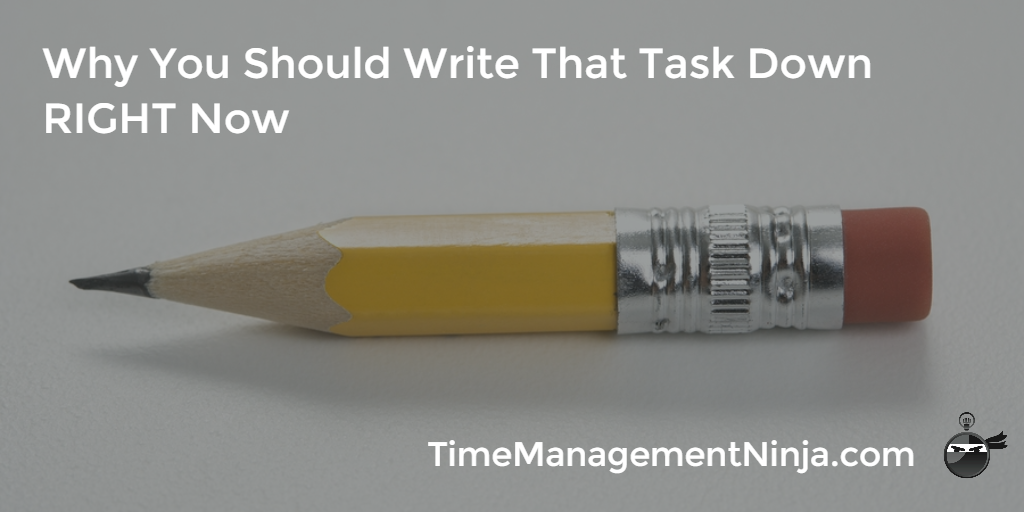 You think of that one todo.
Or you come up with a brilliant million-dollar idea.
Then later, it slips your mind. You can't remember it, no matter how hard you try.
Don't let important ideas escape you, always write them down immediately.
The Forgotten Task
It happens to the best of us.
Out of nowhere, you think of that random task, but you are in the middle of something else.
"I'll do it later," you tell yourself.
And then of course, you forget. It slips your mind even though it was important.
The best way to avoid these lost todos and ideas is to capture them as soon as they come up.
"Always stop when an idea hits, and capture it before it is gone."
It doesn't matter what you are doing… stop what you are doing and write it down immediately. (Unless it's a safety issue, of course.)
Stop walking. Stop talking. Just stop. And write it down. It will only take a few seconds.
You'll be glad you did. Later, when other activities and interruptions have taken your attention elsewhere, you will still have your important todo or idea documented.
Write it Down, Right Now
Capturing todos as soon as they occur is a productivity skill that will serve you in all your endeavors.
Initially, you may view it as an interruption. However, it will quickly become second nature.
It will be a habit that enables you to continue your flow, even when another good idea hits.
Question: How do you ensure that you always capture tasks and ideas before they are forgotten? You can leave a comment by clicking here.