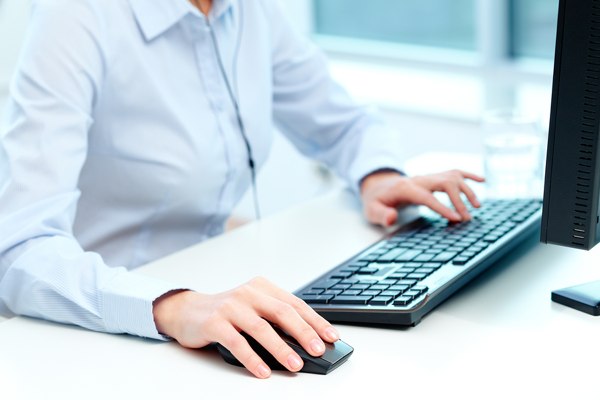 Do you need an extra set of hands at work?
Maybe you should consider delegating some of your tasks to a virtual assistant.
You might be surprised just how much time and effort you can save with a VA.
Of course, the first question is, "What do I delegate to a virtual assistant?"
What Could You Delegate to a VA?
Virtual assistant services have grown dramatically in popularity and offerings. With today's technologies, a VA can work from anywhere and be a direct contributor to your business. Depending on the service you select, they can even be a representative for your company.
I have used VA services for several years, and have been with my current provider for over a year. In fact, last week was my 1-year anniversary with eaHELP. They are a top-tier virtual assistant company. (They actually call their assistants Executive Assistants or EAs.) My assistant, Kelly, has helped me grow TMN to new heights.
In the past year alone, she has:
Booked ad sponsors for TMN
Managed several social campaigns including one that sold over $15K in products
Helped me prepare my speech/presentation for a major convention
Proofed and copy-edited all of my writing and projects
Compiled articles for several of my eBooks
And this is in addition to the myriad day-to-day tasks she does for me.
I have written previously about my Virtual Assistant setup.
However, the #1 question I get is, "How do I get started with a VA?"
What should I delegate to them initially?
What systems do I need to put in place?
What tasks can I let go of?
Getting started with a VA can be the hard part.
Getting Started with a Virtual Assistant
Recently, a good friend of mine decided to add a VA to his small business.
He was overwhelmed with much of the administrative work of running his business and he needed help getting the details done.
I sat down with him and helped develop a plan to get him up and running quickly with his new VA. How to prepare, what systems to set up, and of course what tasks to initially delegate. Within about 45 minutes, we had mapped out (in a Mindmup mindmap!) all of the starting points for his VA relationship.
I thought I would share some of this plan to help others get started with a virtual assistant.
Here are the Top 10 Tasks You Can Delegate To Your Virtual Assistant:
Calendar – Setup a shared calendar and let your VA manage, schedule, and arrange your calendar. Allow your VA to handle the back-and-forth of setting up appointments. I use Google calendar, and as my VA confirms a meeting it syncs directly to my iPhone.
Email – I often write about how much time email wastes, let your VA be the first line of defense in the email battle. My VA screens out the small stuff, and screens inquiries so that I only see the ones that I need to see. Set up an Admin email account that your VA can manage, and as well, setup a personal email account for him/her on your business domain.
Track Projects – Managing projects, deadlines, and deliverables can be tough when you are busy. Setup a common project platform so that you can share project status updates. We use Asana to manage projects, and it too syncs directly to my iPhone.
Invoicing – Invoicing is an important task that many small businesses put off, yet it it crucial to operating. Let your VA send, track, and receive your business invoices. This is particularly useful for small businesses or entrepreneurs.
Research – Searching the web may seem like a simple and quick task. However, it can be a major time sink when your quick search turns into a multi-hour surfing session. Let you VA do simple research whether it is for a meeting, presentation, or a new idea.
Expense Reports – Another paperwork project to delegate to your VA is expense tracking. It seems to be a generally hated task by all business people. Let your VA organize your expenses and receipts. It is easy to share receipt images and documents via Dropbox or an expense app.
Travel – People don't like to give up control of travel. But, how long do you waste looking at flights to get just the right one? Let your VA book your travel and use a system such as TripIt to sync your itinerary to your mobile device.
Proofreading – It doesn't matter how many times you proofread that presentation, you are still going to overlook the typo. Let your VA be a second set of eyes on all types of documents. My VA proofs everything from blog posts to my eBooks.
Contacts – I have written previously about the value of collecting contact information. Instead of letting those business cards clutter up your desk, give them to your VA to enter into your shared address book so that they show up on your phone.
Creative Work – Don't be afraid to assign creative tasks to your VA. They might come up with an angle you didn't consider or do a better job than you might. Of course, this is within reason. You can't have your VA write your next book, but they can write a draft of your bio and copy for the Amazon listing. (Actually, Kelly just did this for me.)
Delegate to Your VA
If you want more time for yourself, maybe it's time you gave up some of your tasks to a virtual assistant.
Hesitancy to give up control of tasks is probably a sign that you need some assistance. In many cases, a VA can perform your administrative tasks faster, better, and more effectively than you can.
Delegate, delegate, delegate.
If you have been considering a virtual assistant for your business, I highly recommend eaHELP. I have been a client of theirs for over a year.
Question: Do you need a virtual assistant? What do you or would you delegate to a VA? You can leave a comment by clicking here.