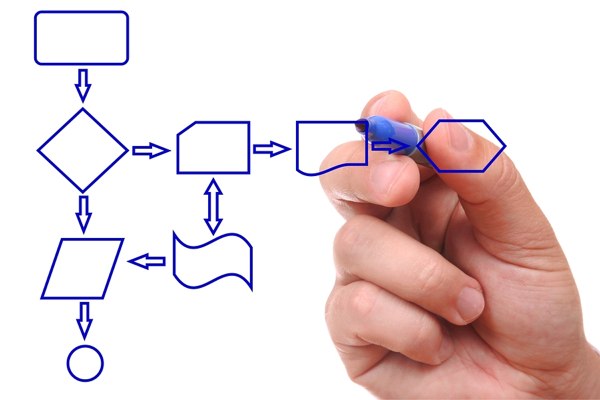 This is a guest post by Owen McGab Enaohwo. Owen is the co-founder of SweetProcess, an online tool that enables you to quickly and easily document all those repetitive tasks that eat up your precious time, so that you can stop doing them all by yourself, grow your team and your business!
Not everyone has a good experience with a virtual assistant. But with proper planning there is a secret to avoiding a bad situation.
The Secret: Documenting Business Procedures
Systems and processes allow companies to automate, delegate and scale.
However, simply having systems and processes isn't enough.
Each process needs a procedure.
Here is how you can document procedures in 5 easy steps.

Step 1: Identify the Tasks You Want To Delegate To a Virtual Assistant
Identify business processes that can be recurring tasks for someone else to execute.
Even if you feel you're the only one that can do a certain task, chances are if you can provide a documented procedure, someone else can complete the task.
Craig identified the tasks he delegates to a virtual assistant in How a Virtual Assistant Helps Me Get More Work Done.
Take Action: Make a list of your recurring tasks. Identify the tasks that are necessary for your business to function and eliminate the rest. From that list determine the tasks you can delegate to a virtual assistant.
Step 2: Document a Procedure for Your Task So It's Easy for Your VA to Complete It Effectively
The second step is to document the exact procedure for each recurring task.
Guy Kawasaki has documented the procedures for his social media accounts.
He recognizes that he doesn't have time to manage each account. He has procedures for each account and has either automated the process or has delegated the work to a virtual assistant.
Take Action: Use an online tool like SweetProcess to document your procedures step-by-step.
Step 3: Test the Validity of the Procedure Yourself Before Sharing It with Your VA
Test the procedure before you share it with your virtual assistant.
In the previous example, Guy Kawasaki had detailed procedures for updating his social media accounts. Guy has been active on social media for years and has tested the procedures himself. He mentions that his Twitter tool posts and then re-posts the content four times, eight hours apart. That's a procedure he's tested.
Take Action: Test the procedure yourself. You'll be able to refine most of the details. To work out additional details it's good to have someone else look it over as well.
Step 4: Delegate the Task to Your Virtual Assistant by Providing Them with the Complete Procedure
Once your procedure is documented and tested you're ready to delegate it to a virtual assistant, freelancer or other team member.
How to Hire a Virtual Assistant
Having a documented procedure is the first step to having a successful virtual assistant experience, but you need to ensure you hire the right person to handle the task.
Here are some recommended tips to ensure you find the right Virtual Assistant:
Reputable Resources and Referrals – Ask your colleagues for virtual assistant referrals and use reputable sources of virtual assistants.
Proof of Success – Any virtual assistant you hire should have proof of their success and work. You should be able to review examples and references showing that the virtual assistant has the ability to complete tasks.
Cultural Fit – Finally, a virtual assistant might be highly qualified to complete your task, but you need to make sure they fit your culture.
Zappos CEO, Tony Hsieh said this about company culture:
"From the beginning, company culture was always important. Is this someone I would choose to hang out with or grab a drink with, if we weren't in business? If the answer was no, we wouldn't hire them."
Take Action: Craig recommends eaHelp; a reliable source for finding a Virtual Assistant. Reach out and tell them what tasks you need help with. They will assign the right VA to you so that you can delegate and begin the training process.
Step 5: Measure the Effectiveness of the VA and His or Her Ability to Complete the Task Based on the Procedure
Have metrics to determine if the task is being completed effectively.
Take Action: For every recurring task that you delegate to your Virtual Assistant find a meaningful way to track and verify the results being delivered. Remember you cannot improve what you do not measure.
Bonus Step: Empower Your Virtual Assistant to Improve the Procedure
You have your idea of how a task should be completed, but as your VA does the task over and over they will often figure out a way to make the task more efficient.
By empowering them to make a suggestion you will benefit from the improved process.
Take Action: Once your virtual assistant is working on your procedure, give them freedom to suggest improvements to the task they're working on or any task they notice that could be improved. If the new procedure is an improvement, reward the VA for their contributions.
Document Your Procedures to Have a Successful Experience With Your Virtual Assistant
Document your procedures and find a virtual assistant that has the necessary capabilities and cultural fit for your business. This will give the relationship the best chance for success.
Question: What procedures could you document to enable a Virtual Assistant to successfully save you time and grow your business? You can leave a comment by clicking here.