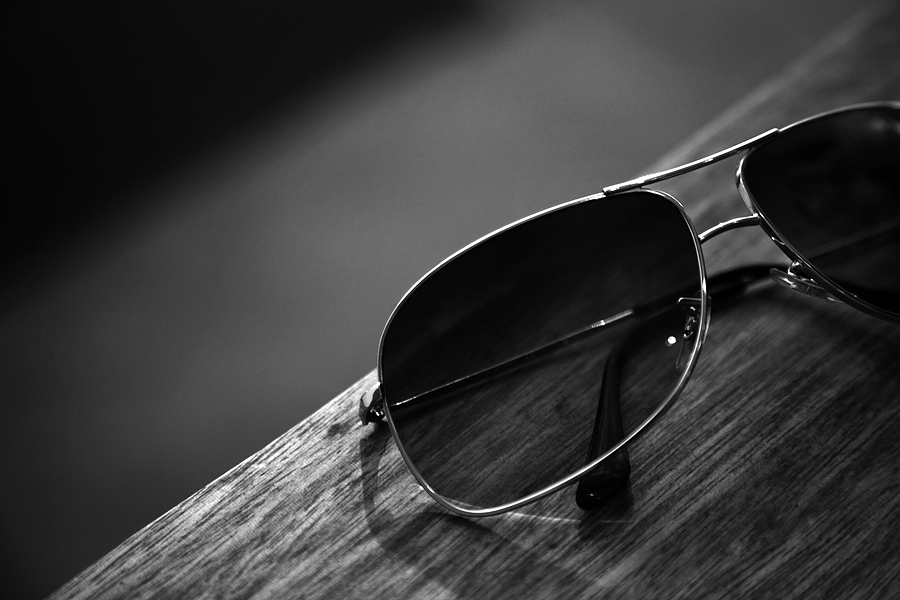 Do you lose sunglasses?
I used to misplace (translation: lose) several pairs a year.
When did you lose your last pair?
Where Are Your Glasses… Right Now?
Where are your sunglasses… right now?
This is not a pop quiz. It should be easy.
You should know where your sunglasses are at all times.
Because your glasses are exactly where you put them.
To paraphrase George Carlin:

"If I knew where I had them last… they wouldn't be missing."
If you always have a place to put your sunglasses… you will know where they are.
5 Tips To Ensure You Don't Lose Your Sunglasses
You end up losing your sunglasses when you do something with them that you shouldn't.
Like bringing them into that restaurant. Or placing them on the counter when checking into the hotel.
Here are 5 Tips to Help Prevent You From Losing Your Sunglasses:
Have a "Home" For Them – The first step in not losing your sunglasses is having a "home" for them wherever you are. At home, at work, on the go, you need to designate a "home base" for your glasses. For example, at home my sunglasses go in the caddy by the door. In my car, they go on my visor clip. And at work, they go on designated shelf with my car keys. I always put them in the same "homes." I know where they are because I always put them in the same places.
Have a Routine When Out – Sunglasses are for wearing, not for storing at home. So, you need to have a plan for when you are out and not using your sunglasses. I personally do not like to put them on top of my head. (Gives me a headache.) I prefer to clip them to my shirt. You can get a lanyard. (Not as cool.) Or a case, if that works for you. Again, it is about consistency in where you put them.
Don't Set Them Down – This rule is one part discipline and one part habit. Simply put, do not set your glasses down. Put them wherever you prefer (#2), but avoid setting them on tables, countertops, and anyplace else that is tempting. This is especially true in restaurants where sunglasses tend to migrate over to the condiments/dessert menu area and stay there when you leave.
Put Them With Something – One of the most common ways to lose your sunglasses is to simply leave them behind when you leave a location. A good tactic is to always keep your sunglasses with something that you cannot leave without… like your car keys or your bag. This works well in restaurants and I also do it at work, as well. I can't leave without my keys and my glasses are right with them.
Leave Them Behind When in High Risk Areas – A good way to prevent losing your sunglasses in certain environments is to not bring them there in the first place. Avoid bringing your sunglasses into "high risk" locations. Don't carry your sunglasses into restaurants, movie theaters, and business locations. You don't need them inside. You need them outside when you get back to your car. So, leave them there, where you already have a "home" for them. (See #1).
And here is a Bonus Tip:
Only Carry Sunglasses You Can Afford (To Lose) –  And finally, a word of reason… don't carry sunglasses that you can't afford to lose. Despite your best efforts, all it takes is an accidental drop or some nefarious individual to lift your glasses. At a wedding, I set my sunglasses at my seat with my other possessions while dancing. (I didn't abide by Rule #3.) Someone helped themselves to my glasses before my return. While I am a big fan of Oakley's and other expensive brands, I have gone more economical. I get mine at Costco and prefer Ray-Ban and SPY brand sunglasses.
Don't Lose Your Sunglasses
Following these simple rules, my sunglasses have been much more likely to stay with me.
I cannot remember the last time I lost a pair of sunglasses.
Broken? Well, that's another story.
Question: What are your best tips to prevent losing your sunglasses?