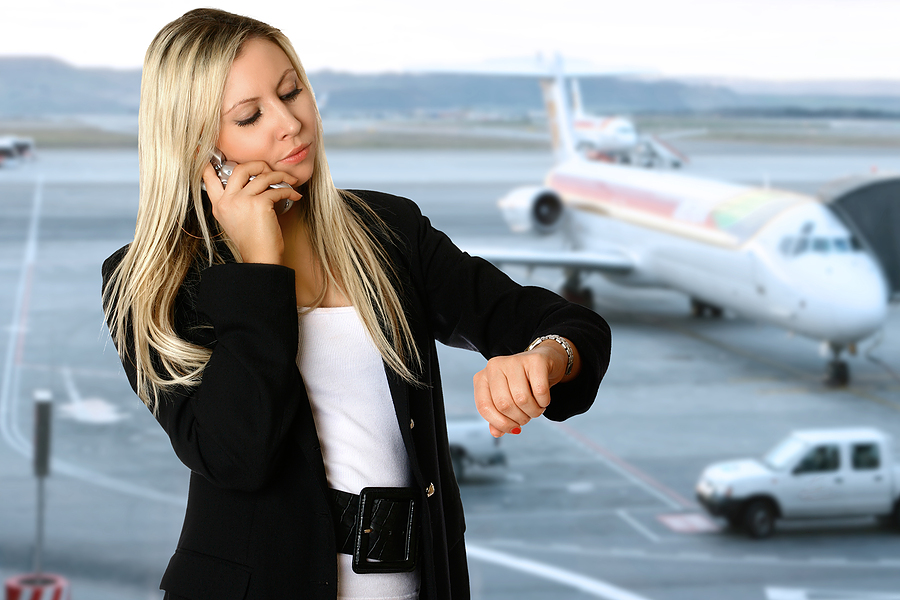 For many people, travel invokes thoughts of long wasted periods of time, listless waits on planes, traffic, and worse.
Yet, much of this hassle and stress is avoidable.
What steps do you take to ensure that your trip is friction-free and enjoyable?
Are You Making Your Travel Stressful?
Do you dread your travel time and the wasted time it creates?
Is your trip often full of complications, missteps, and stress?
Travel stress is avoidable. Many times, it is self-inflicted.
Does your travel stress you out?

Or are you making your travel stressful?
Are you responsible for doing any of the following:
– Not allowing adequate time to get to the airport
– Not packing until the morning of travel
– Not being prepared with the details of your trip
What could you do differently to make your travel a better experience?
Habits to Make Travel Less Stressful
If you want your travel to be easier, you can avoid much of travel's stress through better planning.
When your make these actions part of your life, they will become habit.
Here are 10 Habits To Make Your Travel a Little Less Stressful:
Use a Pack List – A checklist is the best way to pack. I have used the same list for over 10 years. Not only can it save you time, but it makes your packing job bulletproof in terms of remembering those important items.
Pack the Night Before – Ever pack for a trip the morning of? Inevitably, you cannot find an important item. Or something is still in the laundry. Always, always, always pack the night before.
Put Things in the Same Place – The best way to prevent the misplacement of items is to always put them in the same place. Have a specific place for important travel items. I aways put my keys on the same clip in my bag. My parking ticket has a specific pocket in my wallet. When you put things in the same place every time, you know exactly where to look for them. I even park in the same spot at the airport. (Have you ever lost your car after a trip?)
Charge Up Before You Go – Nothing is more frustrating that starting your trip and then realizing that your electronics are not charged. Make sure you plug in all your devices the night before.
Take Pictures of Details – When you are the run, it can be burdensome to write down small details. Instead, snap a quick picture on your phone. Things like your parking space, your hotel room #, or your rental car are easily captured by a picture. If you are a frequent traveller and have ever lost your parking space or hotel room, you know what a lifesaver this technique can be.
Capture Receipts Immediately – Those little pieces of paper seems to scatter and disappear when traveling. Have an envelope in your bag into which all receipts immediately go. Also, I use a smartphone app, OneReceipt, to immediate capture all my receipts into electronic format.
Know Your Itinerary – When you are traveling, the last thing you want to worry about are your itinerary details. What is the number of the hotel? What is my flight confirmation #? I use TripIt on my iPhone to keep all my travel details in one place.
Get a Good Seat – When flying, your seating can make all the difference. Avoid the airlines that play the "seat games." I typically won't go back to the ones that hold all their seats even though they aren't full. Also, use SeatGuru to ensure that you don't get that seat. (You know the one.)
Be Early –  The number one stress-maker in travel is almost missing your flight. Want to never stress about it again? Leave early for your flight. You never know when traffic or a long security line are between you and your flight. You can relax at the gate and get some things done while others fret.
Enjoy the Trip – You can't control all aspects of your travel. Your attitude determines much of your experience in life. If you let the smallest detail upset you, it's going to be a long trip. On my last flight, we sat for 45 minutes because they couldn't get the jetway the last 12″ to the plane. Instead of fuming, many of us were making jokes and laughing at the irony.
Better Travel Habits
With a little forethought and planning you can save yourself much stress.
Create habits that support your travel instead causing friction in it.
Prepare, pack, and be early.
And always, enjoy the journey!
Question: What are your best stress-saving travel tips? Please share below.