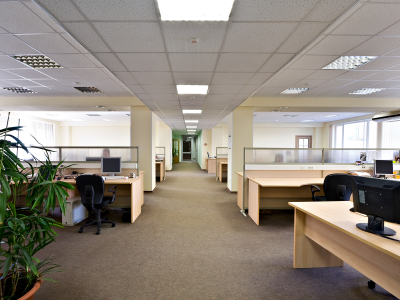 Today is the last day before the holiday weekend.  (Here in the U.S.)  Most workplaces will be ghost towns today.  Most workers who are at work, will not be getting much done today.
How about you?  What can you get done when half the office is out?
To be honest, I find that this can be some of the most productive time. Instead of feeling limited by missing co-workers, find opportunity in the lack of interruptions and noise.
One of the best times to get stuff done is when others are out.  If you are on vacation, then by all means, go enjoy your vacation.  But, if you are one of the many people who will be working in an empty workplace today, then let's get some stuff done. Don't squander the time as many will do.
Here are some things that you can get done while everyone else is out:
Clean Out Your Office – We tend to neglect our workspaces.  When everyone else is out is a great time to clean house.  And I mean, clean house. Bring the large garbage can!
Read Those Documents – Reviewing documents and actually finding time to read at work can be difficult with all of the normal interruptions.  When the office is empty is a great time to get some quiet reading done on that latest project plan.
Creative Work – It can be difficult to create new ideas and brainstorm with all the normal interruptions.  Utilize the quiet atmosphere to work on some of the ideas and new business concepts you have had on the drawing board.
Empty That Email Inbox – Most people never see the bottom of their inbox.  Today would be a great day to empty it to zero.  It would be a great feeling to leave the long weekend on.
What do you get done when others are out?