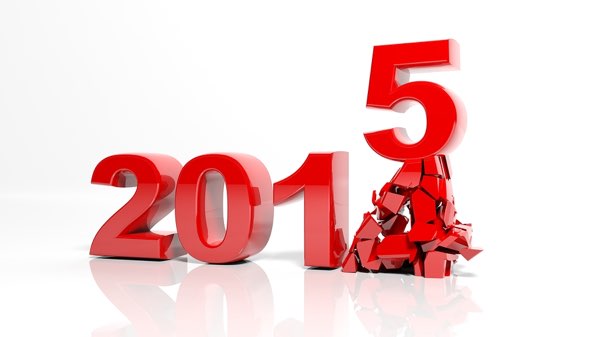 This is a guest post by Tor Refsland. Tor decided to leave his six-figure job in order to follow his passion – to help online entrepreneurs free up more time, so they can do what they love. Want to become more productive? Download his free eBook and learn how to DOUBLE your productivity in 7 days.
We are moving towards the end of the year at lightning speed. That may be an ambivalent feeling for many of us.
While you may be looking forward to spending your Christmas holiday with family and friends, you might be dreading the moment on New Year's Eve when the little voice inside your head starts asking questions.
"What was my biggest accomplishment this year?"
"Which goals did I fail to achieve?"
"Did I really give it my all this year?"
Does that sound familiar? Don't fret.  Here's the antidote to not worry about these questions next year.
Here are 6 steps to crush your goals in 2015
1. Review the goals you reached and missed this year
It`s important to do a self-review for the last year. Write down a list of the goals that you reached. Pat yourself on the back. Well done.
Ask yourself the question of how important those goals were for your own success on a scale of 1-10. For example, having the biggest and most expensive lawn mower in your neighborhood may be a 1, while spending more time with your family is a 10.
Then over to the less fun part. List and rank the goals you didn`t reach this year.
This will give you a good indication on how well you prioritized the most important goals for your success. If you did a good job, the highest ranking goals should be on the completed list. If that`s not the case, relax, we have all done that mistake.
2. Ask yourself why you reached or missed those goals

Go through the goals on your accomplished-list, and write the reason why you completed it.
Some of the reasons could be:
– Your boss told you to do it
– It was an important income generating task
– Your kids or wife wanted you to do it
– It took little effort on your part
– You felt good when you were doing the activity
Then do the same with the uncompleted-list. The reasons could be:
– You didn't have time
– You didn't feel like it
– It was too challenging
– You were always postponing the activity, and suddenly it was the end of the year
– You didn't realize that the activity was so important
3. Create your goals for 2015

Write down your list of the most important goals (7-10 rankings) that you want to achieve in 2015. You can add the goals from your missed 2014 list, as long as they are ranked between 7 and 10.
You have now completed the list of the most important goals for 2015.
4. Find your "why"

Studies have shown that the main reason people reach their goal, is that they have a really strong why. The stronger the desire, the higher the chance of reaching the goal. When you feel like quitting, your why will be your inner power that keeps you going.
Write down a strong why behind every single goal you want to reach in 2015. If you can`t find a strong why behind the goal, the goal is probably not that important to you, and you should consider finding another goal.
Be realistic. If you only reached 5/20 of your most important goals this year, you probably won't be able to reach 15/20 the next year, unless you suddenly have a lot more time, or you start delegating or outsourcing.
5. Make your plan

Make a plan of the goals you have set with a specific deadline. What steps will you take to meet each goal? Having the goal is not enough. You must create actionable steps with specific deadlines to meet the goal.
6. Stay focused

Now you have a strong why and a realistic plan on how to reach the goals (see number 4 and 5). You have set your mind, that you will complete the necessary tasks in order to reach your goal, no matter what, whether you feel like it or not.
Get an accountability partner. Find a like-minded person that will keep you accountable and increase your chance of succeeding.
It's hard to keep the momentum of a new year's goals going past the first quarter of the year! But with a plan, and a partner, 2015 might just be the year that you will crush your goals.
Question: How did you do with your goals this year? What will you do differently next year? You can leave a comment by clicking here.