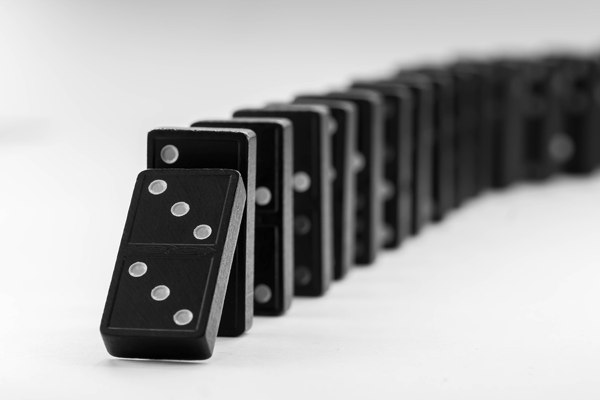 You keep saying you are going to start that important goal.
You keep thinking about it.
But, what are you doing about it?
Did you do anything today to move closer to your goal?
Start Your Streak
What you need to accomplish big goals is a streak.
It doesn't matter if your big goal is to…
Write a book
Find a new job
Learn a new skill
Get in shape
Be more organized
These things don't just happen on their own. (Which is why your book is still unwritten… or you are still not in shape… or you are still sitting in the job that you say you will leave…)
As well, they don't happen in one sitting.
These goals happen with small progress each and every day.
You will need to take lots of small steps to get there. And you will have to do it every day.
How to Start Your Success Streak
The best day to start your success streak is always today.
It doesn't have to be difficult. It doesn't have to take a lot of time.
But, you have to do it today. Tomorrow. And the day after that.
So, how do you start your streak?
Here are 7 Ways to Start Your Winning Streak Today:
Write It Down – It is difficult to accomplish a goal if you aren't clear about what it is. Write in your productivity journal to describe what your goal looks like and what it will take to reach it. As well, make sure you document the small victories each and every day.
Track It – Tracking your progress will not only keep you motivated, but also honest about your progress or lack there of. Track your streak every day. You can do this on a simple paper calendar or use an app like Habit List.
Tell Someone About It – It is easy to let yourself down. True accountability comes when you tell others about your goal. Tell someone your trust. Or tells lots of people via your blog or social channels.
Schedule It – Keeping your streak alive means making progress every single day. Make an appointment with your streak at the same time each day whether it is to write, workout, or whatever is required.
Get a Coach – Even the best need a coach. Someone to guide them, inspire them, and even hold them accountable. Find a coach or mentor who can accelerate your efforts and inspire you along your path. (TMN has openings in our current coaching schedule.)
Make It Non-negotiable – Keeping your streak alive will require discipline. You may need to get up early or go to bed late. Make your streak non-negotiable even if it means skipping other activities to get it done.
Today and Every Day – A success streak is not a someday thing. It is every single day. Say that again… every single day.
Win Every Day
Don't wait to start your success streak.
In fact, today is always the best day to begin.
Take a few minutes and start your streak.
Then do it tomorrow… and again…  and again.
Question: What will it take to start (or continue) your success streak today? You can leave a comment by clicking here.