Our phones have become the center of our lives in many respects.
And we can do things from the palm of our hand, with the tap of a button, that were never possible before.
How does your phone make your life easier?
Today, I have 5 apps to help your life be a little less busy.
Apps to Make Life a Little Easier
Today, I want to showcase a few apps that will help your day-to-day be a little less hectic.
Each of these apps has a very specific purpose. I prefer apps that are simple and get one task done efficiently. (Note: All of these are iPhone apps since that is my platform. Some are also available for Android and other devices.)
Here are 5 iPhone Apps to Make Your Busy Life a Little Less Busy…
Uber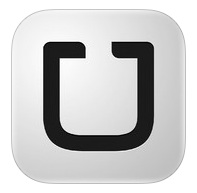 It is hard not to have heard of Uber lately. They have gotten quite a bit of press, mostly good and some not so good. I am a big fan of their personal ride service and love the ability to call a car with a simple tap. It's like having your own limo service on call. Have you tried it?  As a special summer promotion, you can get a FREE ($30) ride when you sign-up. Click here to get a free ride or use promo code "pvdtx" when you sign-up.
Redfin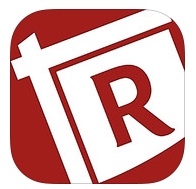 My wife and I recently bought a new house. Redfin was our go-to app for scouting homes. Apps such as Redfin have disrupted the real estate market. You used to have to rely on a real estate agent for information, now you have it at your fingertips. Redfin will even connect you to one of their registered agents when you are ready to move forward. If you are looking for a new home, check out the Redfin app here.
RedBeacon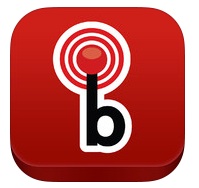 It can be a hassle to find a handyman or contractor when you have a repair job. RedBeacon lets you effortlessly find a contractor to help you with your home improvement project. RedBeacon is owned by Home Depot and all of the companies are vetted and have reviews on the app. You can quickly describe your project, attaching photos, and RedBeacon will put you in touch will qualified contractors in your area. I have used RedBeacon for several projects lately. Check out RedBeacon in the App Store.
Chronicle
As I mentioned, I like apps that do one thing very well. Chronicle tracks your bills and their due dates. That's it. Chronicle's simple interface lets you enter your bills and track when you have paid them. Chronicle doesn't complicate things with fancy account integrations, it just lets you know when your bills are due. It syncs via iCloud so your bills are accessible via iPhone, iPad, and yes, a desktop Mac app. There are more complex apps that integrate with your credit score, bank accounts, and more, but I find the simplicity of Chronicle to be a winner for bill-tracking. I have been using it for about 9 months now. Check out Chronicle here.
OpenTable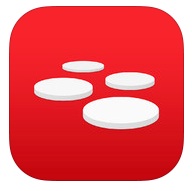 OpenTable has been around for several years and has become synonymous for restaurant reservations. Yet, many people still don't use it when they go out to dinner. Save the hassle of standing in line or getting turned away at your favorite places.  It takes mere seconds to make a reservation via your phone and your table will be waiting for you when you get to the restaurant. Siri integrates with OpenTable on iPhone, so just tell her where you want to eat and when.
These are some of my favorite hassle-free apps to make life easier. What are yours? Please share below.
Question: What are some of your favorite apps that make your life a little less busy? You can leave a comment by clicking here.