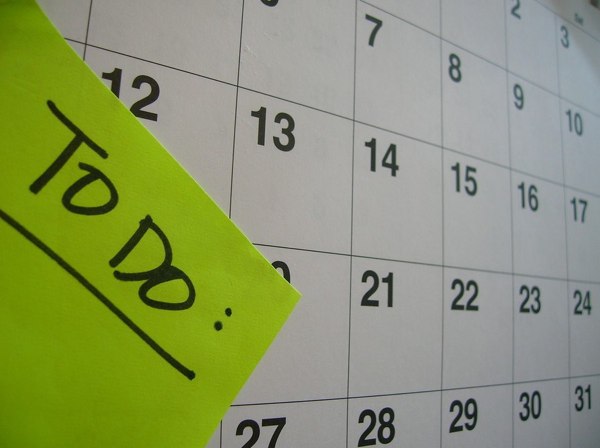 What do you need to get done today?
I mean, really get done today.
No matter what else happens. No matter what life throws at you.
How do you ensure that your most important tasks get done, no matter what?
What Are You Willing to Do?
You have important tasks to get done today.
You start your day with the best of intentions, but life has other plans.
Urgencies arise. Interruptions occur. Life happens.
And soon, you are putting off your most important work until tomorrow. You get to the end of your day only to find that your most important work didn't get done.
How can you prevent your important tasks from being displaced by the urgent yet less important?
If they must get done… then you have to make them non-negotiable.
"To ensure your most important tasks get done… make them non-negotiable." (Tweet this Quote)
What does non-negotiable mean when it comes to your tasks?
It means you won't go home until they are done.
It means you will cancel other things to make time for them.
And you will get them done… no matter what.
Here are 5 Ways to Make Your Tasks Non-Negotiable:
Use Overwhelming Force – If a task absolutely, positively must get done, then throw everything you have at it. Time, energy, resources. Overwhelm even simple tasks with more than enough effort to get them done.
Deadlines with Consequences – Our culture has become numb to deadlines. (They used to have a much more serious meaning.) Make your deadlines count and set consequences for yourself if you don't adhere to them.
No Matter What – "No matter what" means that you are going to get a task done even if you have to cancel something else. It means not going home until something is done. It means putting in over-time if necessary. What are you willing to do?
Front-and-Center – If a task must get done, then keep it front-and-center. Visibility leads to action. If the task is always "in your face," then you will get it done.
Accountability Partner – Have someone else hold you accountable. It is easy to let yourself off-the-hook. Yet, we try harder when it involves failing for someone else.
Make Your Important Tasks Non-Negotiable
Don't let your most important tasks slip by you.
Get those important tasks done no matter what happens or what extra effort you must put in.
When it must get done, make it non-negotiable.
Question: What tasks do you need to make non-negotiable today? You can leave a comment by clicking here.