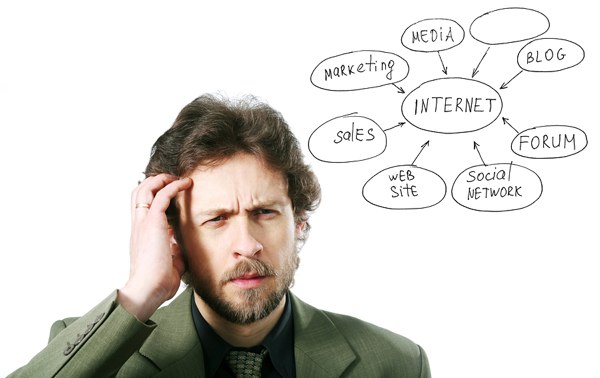 Chad Goulde is the community outreach coordinator for TheBlogBuilders.com. They help bloggers stop wasting time using non-productive means for promoting their blog posts. Learn to use social media the right way from TheBlogBuilders, your blogging experts.
Most bloggers understand just how valuable social media networks are for driving traffic to blogs. Yet, beginner bloggers have no idea how to use these networks correctly. No matter how much social media continues to evolve, there will always be do's and don'ts when it comes to blogging.

10 Social Media Mistakes Beginner Bloggers Make
Here are the top 10 mistakes many newbie bloggers make that could potentially harm their social media efforts:
1. I'll Follow You Only If You Follow Me – Many beginner bloggers make the mistake of negotiating "follows" with other bloggers. If you know the blogger personally, this can be okay. But, only if you negotiate privately. It's just downright desperate-appearing and tacky to announce it on the bloggers social media profiles. Want more followers? Start following, sharing and commenting on the blogs of your target audience. Most will return the favor.
2. Sharing Nothing But Links – This is another huge mistake newbie bloggers make. In order for your social media efforts to pay off, you need to know the most effective ways to use social networking. It's a good idea to share links to your content. However, if these links are all your followers see, then you're not actually "networking" with them. This concept involves actually interacting with your network members. Be sure to also write short posts and ask thought-provoking questions on your Facebook page. And, for Twitter, use more of your posts to focus on making "statements", such as "Where's your favorite vacation spot?"
3. Overusing and Underusing Social Media Sites – For traffic, content is key. But, when it comes to using social media to increase your posts' visibility within your target market, balance is key. Don't overwhelm your followers with so many posts that you take over their feeds. In contrast, don't allow long periods of time to go by between posts. Aiming for around 10 posts per day is a good idea. Just make sure they're not all links, and they're spaced out throughout the day.
4. Do 10 Things Not So Well Versus Doing One Thing Well – So many beginner bloggers make the mistake of trying to keep up on every social network they come across. Experimenting with various social media sites is a good idea. This will help you understand which sites your target audience is using, and how they're using them. Once you do, become an industry authority on those sites with quality posts, content, shares and comments. If you try to concentrate your efforts on too many, you'll never have time to master any of them. Plus, you'll never have time to blog. That's counterproductive.
5. Not Acknowledging Private Messages, Comments, Etc... – Some newbie bloggers don't understand the power of reader interaction. If your reader leaves a comment or send you a direct message, show your appreciation with a quality response. This helps create two-way conversations with your audience through your social media networks.
6. Sounding Fake or Robotic – Write like a human talking to humans. Concentrate on enticing your audience with quality content, versus writing garbled data simply for SEO-purposes. Your posts represent your brand, which you want people to think is authentic.
7. Posting at Non-Productive Times – Even savvy bloggers tend to overlook this sometimes. Pay attention to the time zones where most of your followers are located. Also, analyze the various times of the day when your target market is doing most of its sharing on social media sites. Knowing when these high-visibility times are is crucial for ensuring that you post when it will do your blog the most justice.
8. Sharing Irrelevant Content – Your social networks should have clear directions that reflect the mood and style of your blog. When you share content with your followers, it should always be relevant to your industry or niche. This is one of the most effective ways to use your social media content to keep your followers interested.
9. Not Creating Enticing Blog Post Titles – The titles of your blog posts are the first words people see. They should not only reflect exactly what the posts are about, they should be alluring to entice readers to want to know more about the topics. Yes, SEO is important when posting to your blog. However, when it comes to social media timelines, you only have a few seconds to catch your target market's attention.
10. Procrastinating – This is another major mistake commonly made by beginner bloggers. Failure to execute simply because you believe that social media is just a fad is a really bad idea. Not only is social media here to stay, it's one of the most powerful tools available for marketing blogs.
Social media is a great way to share your blog's content.  When you're aware of these 10 common mistakes, and how to avoid them, you can go from beginner to expert in your social media skills.
Question: What mistakes have you made as a beginner blogger, and how have you improved on them now?