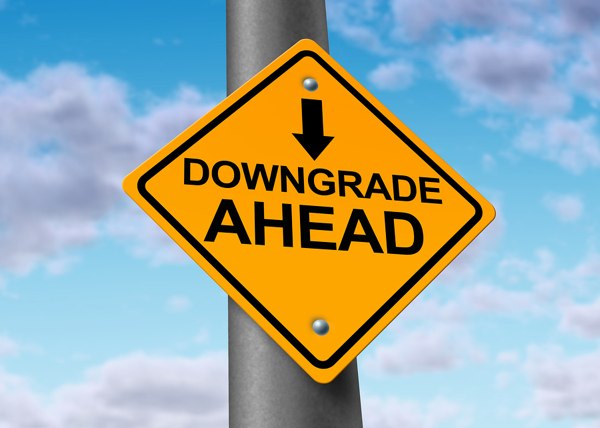 For many people, email rules their life.
It dictates their daily actions. It takes up as much of their time as it wants.
It follows them wherever they go. After work. In bed. And when they wake up.
Is it all really that important?
Maybe it's time to demote your email.
Why Are You Checking Email 37 Times a Day?
Does your email control you? Does it show up no matter where you are?
Email is the new snail mail and it should be treated as such. You don't check your post office box 37 times a day, do you?
"If you are checking email 37 times a day, you shouldn't wonder why you don't get anything done." (Tweet this quote)
If checking email is interrupting your life and preventing you from getting your work done, then it's time to demote the importance of email.
Email Is Not Your Job
Unless you are a customer service representative, checking and answering email is probably not your job.
So, why do spend so much time in your inbox instead of doing your work? And how do you break the cycle of letting email rule your day?
Some people have gone to the extreme of giving up on email or declaring bankruptcy.
While both of these extremes sound fun, they are not be prudent options. (Your employer probably frowns on both…)
While you may not be able to fire your email, you can demote it.
You don't have to give it the priority to take over your life. You can check it less and spend more time on your job. On the work you should be doing.
Here are 7 Ways to Demote the Importance of Your Email:
Check Email Only a Few Times a Day – 3X a Day is a good starting point. Morning, midday, and end of day.
Set Expectations with Others – Let others (even clients) know that email is not the quickest way to reach you. In the case of an emergency, they shouldn't be sending you an email. Call or use another a more urgent method.
Don't Let It Intrude on Your Life – When was the last time that you checked email during a meal or family situation only to get upset and "have to address" something? Don't check it during your personal time. Turn off the notifications and chimes, as well.
Turn Email Off on Your Mobile – You don't need to have access to your email at every second of your day. Use email mobility for your convenience, not for the rest of the world to reach you in the bathroom.
Respond Only When Necessary – Email loves email. The more you send the more you get. Resist the urge to play email Ping-Pong.
Keep Email Short – Don't write novel length emails. Keep them short. 5 lines is a good thumb-rule. If you write a 5-page diatribe, expect to get one in return.
Use Other Forms of Communication – Instead of jotting off that next email, pick a more appropriate form of communication. Pick up the phone, send a text, or go see someone in person when possible.
Demote Your Email
If email is taking up too much of your day, then it's time to demote it.
Stop incessantly checking it no matter where you are. Stop playing the email game. (You won't win.) Get out of your inbox and get back to work.
Demote your email and take back control of your day.
Question: Do you need to demote your email? Do you check it 37 times a day?