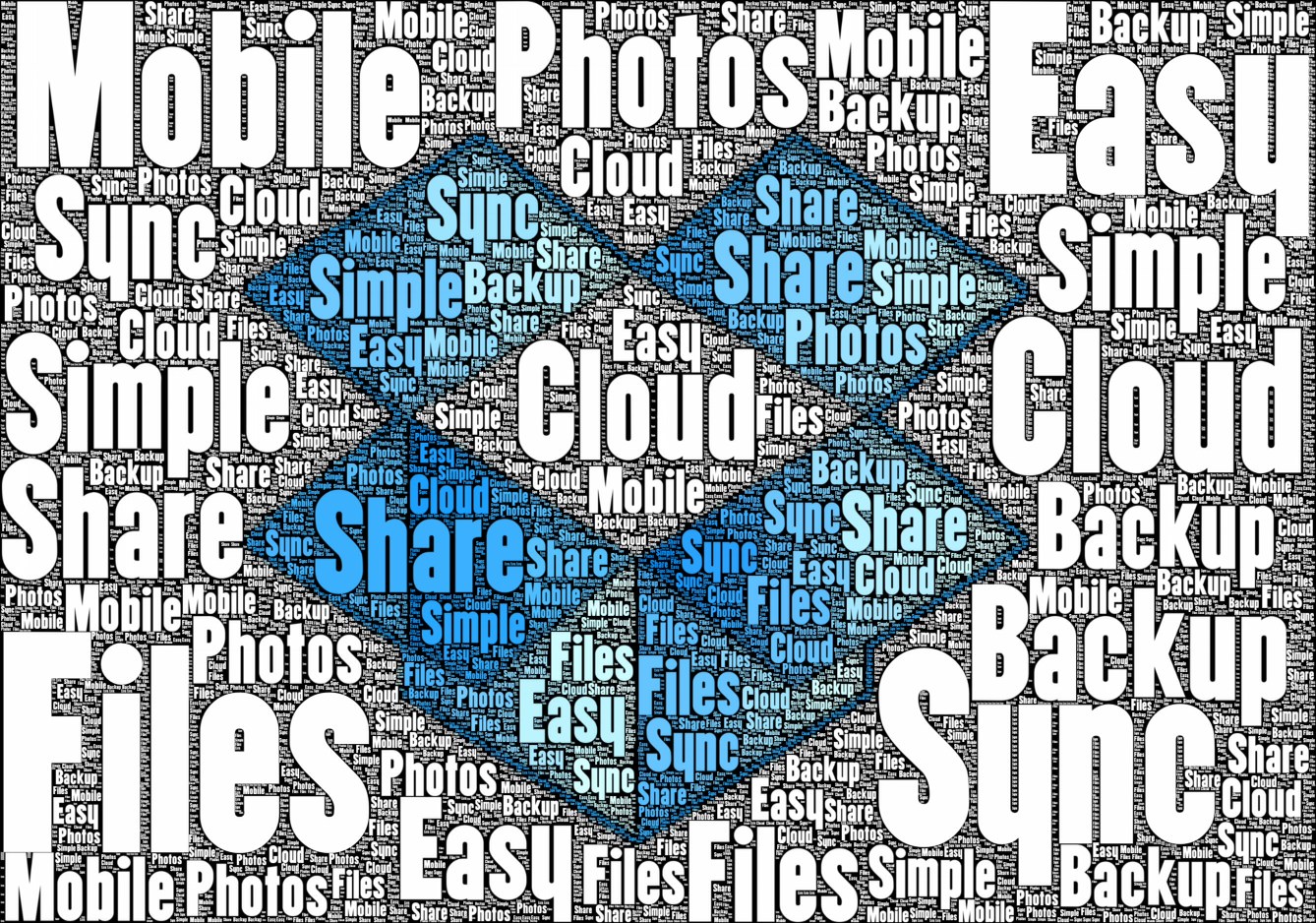 There has a lot of talk lately about Dropbox.
Or more specifically, about many of the competitors out there.
Seems everyone supposedly has a "Dropbox Killer."
In my opinion, Dropbox is still the leader in this category.
Their UI presents a simpler, better experience. As well, Dropbox works on almost all platforms.
(iCloud works only on iPhones and iPad. Google Drive only on Android phones.)
So, go with the one that just works.
Living the Cloud Life
Our digital lives have become more and more dispersed and fractured.
Smartphones. Laptops. iPads. Desktop computers.
We have our data spread across many locations.
You may find yourself asking…
– "Where did I put that file?"
– "Drat. Is that file on my home computer?"
– "Did I sync the latest version of this file after my trip?"
Dropbox solves this problem by giving you an Internet-based location to put all your files. It is accessible from all of your devices from desktop to smartphone.
"Stop emailing yourself to transfer documents.

Stop wasting time looking for files on multiple computers.

Stop syncing every time you get home from a business trip."
Make your life easier by putting your files in one location… in the cloud.
Get a Dropbox and start saving yourself time and effort today.
Saving Time in the Cloud
Technology tools are there to save us time. Otherwise, they are just toys.
Here are 10 Ways to Save Time Using Dropbox:
Stop Emailing Yourself – Ever email yourself a document to transfer it to another computer? Just stop it! 😉 With Dropbox you can keep files out of email attachments. Instead, simply drop it in your Dropbox and you can access it from any of your computers.
Reference Files Wherever You Are – Ever been on the road or at an appointment and not had that important file with you? I was recently at my accountant and realized I had forgotten a reference document. Within a few moments, I had sent the file via my iPhone Dropbox app to my accountant's desktop. The recipient can download the file or even view it right in their browser.
Sync Your Work – A friend recently related to me that every time he returns from a business trip, he has to sync all of his work to his home computer. He currently does this tedious task by hand. Let Dropbox do this for your automatically. When you turn on your home computer, all your new Dropbox files will appear! It even tracks versions in case you did something accidentally.
Photos in the Cloud – Most people are bad about getting their pictures off their mobile device. They are even worse about backing them up. Dropbox will now upload your photos to your Dropbox for safe keeping or sharing. You can do this from your phone or your desktop.
Simple as Drag and Drop – You can set up a Dropbox folder in your file system to make it easy to transfer files to the cloud. However, the Dropbox UI also allows you to simply drag-and-drop to the web interface. Talk about easy!
Avoid Lost Devices – How many USB sticks have you lost over the years? What was on those devices? Stop carrying portable media and keep your files in one place in the cloud.
Collaborate with Others – Dropbox makes it easy to share a folder with another person or group of people. I share individual folders with different individuals that I am working with. For example, my book designer has access to my draft files in one folder, while a friend has access to documents for a joint project in a different folder.
Mobile File System – Most of our mobile devices lack a true file system. (Smartphones, tablets, etc.) Dropbox fills that gap and can be your mobile filing system. Additionally, mobile apps can sync across this system. For example, my journal app syncs via Dropbox from my iPad to my desktop.
One Link Sharing – Need to share a file quick? With Dropbox you can immediately share a single file with anyone via email. I was recently on the road and a colleague texted me in a panic that he had lost a file. I was able to simply mail him a link from my phone within minutes.
Safe in Multiple Places – Dropbox syncs your files between all your systems. It is not a complete backup solution. However, it will save your important files when your laptop hard drive suddenly crashes. It is a good feeling to know that you can immediately access your Dropbox files on another machine.
Get Your Own Cloud
Stop emailing yourself. Stop wasting time looking for that file that you left at home. And stop worrying about losing important files if one of your devices has a problem or is lost.
Start your own cloud. Send your files to Dropbox so that you can access them from anywhere.
I use Dropbox myself and recommend that you get your our own Dropbox today.
Question: What do you need Dropbox for? Or if you already use it, what is your best story about Dropbox saving you time?