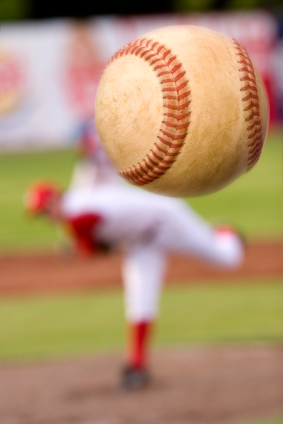 Heads up!
You usually don't know what's coming in life.
However, I am going to give you advance warning.
Today, life is going to throw you a curveball.
Something that you weren't expecting.
Something that will surprise you.
Will you be ready for it?
When You Least Expect It
Life has a way of turning the tables. Just when everything is going smoothly…
– You car doesn't start. (This happened to me recently.)
– Someone has an accident. (You?)
-A fire drill occurs. (Maybe literally…)
So, will you be ready?
Be Ready for the Curve
What do you when life throws you a curveball?
Something that catches you off-guard and disrupts your plans?
Here are a few ways to deal when life throws you a curveball:
Be Ready For It – How can you be ready for something that you don't know is coming? Counter the unexpected with your organization. Do you have your insurance information in case of a car accident? Do you know where your important papers are when you need them quickly? Do you have supplies at home in case of sickness? Parents of young children are very good at being prepared for the unexpected.
Don't Panic – We can't control what life throws at us, but we can control how we react. Keeping calm and in control prevents most unexpected events from getting worse. In fact, many can resolved simply by being calm in the face of adversity.
There Are Few True Emergencies – Another reason not to panic, is that there are few true emergencies in life. Except when it comes to injury and physical well-being, most emergencies really don't matter in the big scheme of things.
Say No to the Fire Drill – Sometimes the solution is worse than the problem. Avoid reacting to fire drills that are going to divert you from more important activities. Doubly so, when these are other people's last minute fire drills. Don't mistake the urgent for the important.
Know Your Priorities – When you know what is important, you know what takes precedence over something else. Know what is on your list, and make sure that you stick with the critical over the trivial.
Hit the Curveball
We can't stop life from throwing us a curveball every now and then.
However, we can control how we react and deal with it.
The next time life throws you a curveball, be ready for it.
You won't be caught off-guard and will be quickly back on track.
So, bring on the curveball. We are ready.
And one more thing…
"Always swing for the fence. Always."
How do you deal when life throws you a curveball?