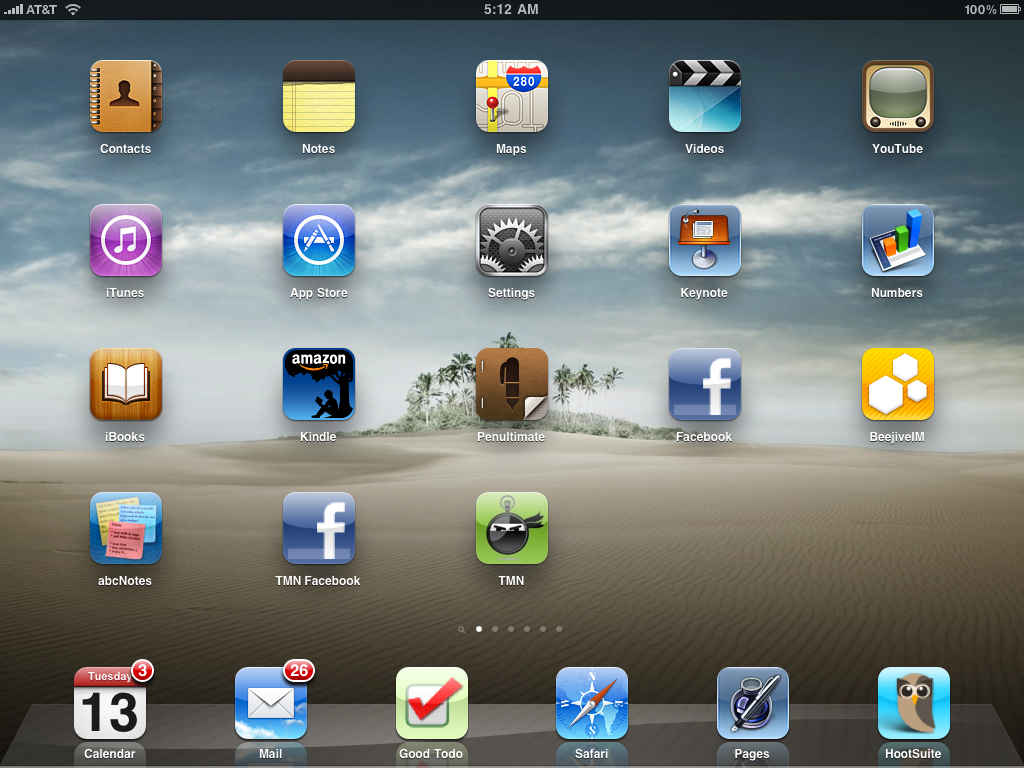 Previously, I wrote "How the iPad Replaced my Laptop in 30 Days." I have continued to use the iPad as my main mobile computing device and my laptop continues to sit on my desk more and more.
So, I thought I would provide some additional insights on using the iPad as your "laptop replacement."
Still Not a Laptop
The iPad is still not a laptop. It never was meant to be. Then again, most people don't need a laptop. It does 90% of what I need a computer to do. For the remainder, like serious spreadsheet work, I use a desktop.
However, the iPad outshines a laptop in many areas…

Size – iPad wins this one. There is no debate. Sometimes I forget I am even carrying it, especially if I am also carrying some folders or paperwork. When was the last time you forgot you were carrying your laptop?
Battery Life – I can go an entire day and still have almost half the battery left. My traditional laptop usually needs charging by early afternoon.
Instant On – The iPad is great when you need something quick. It works wonders when you are in a meeting and need some information. I usually have the answer before my co-workers can get to their Windows password screen.
Internet Access – I have the 3G iPad and love the wireless Internet. Aircards have been available for some time, but in a package this portable, the Internet access is a game changer.
iPad's Productivity
As I have used the iPad more, here are the productivity items that have stood out…
Evernote – Evernote continues to be my main application for keeping notes, clippings, and pretty much anything. Their iPad interface is well done, and being able to produce any document instantly is like carrying an entire file cabinet with you. It really scares people when you are able to produce a report from 4 years ago in just a few moments.
Calendar – Not enough can be said about the iPad calendar. The screen real estate allows monthly and weekly views that I often find myself holding up to show others what scheduling options are available.
Email – There is something enjoyable about touching your email. I like processing email on the iPad. I use the onscreen keyboard, however also use the external keyboard dock if I am writing a bunch of emails.
Reeder – This is an RSS news reader app. I liked it so much, that I wrote an earlier review about it here. It lets me have all my news, info, and blogs, in one easy to read place. It also has some great built-in features for sharing via Twitter, etc.
I am eager to see how the iPad's productivity and usefulness evolves as app developers continue to find even better ways to leverage its interface.
What are your experiences with the iPad? How has it made you more productive?
Related Posts:
How the iPad Replaced My Laptop in 30 Days