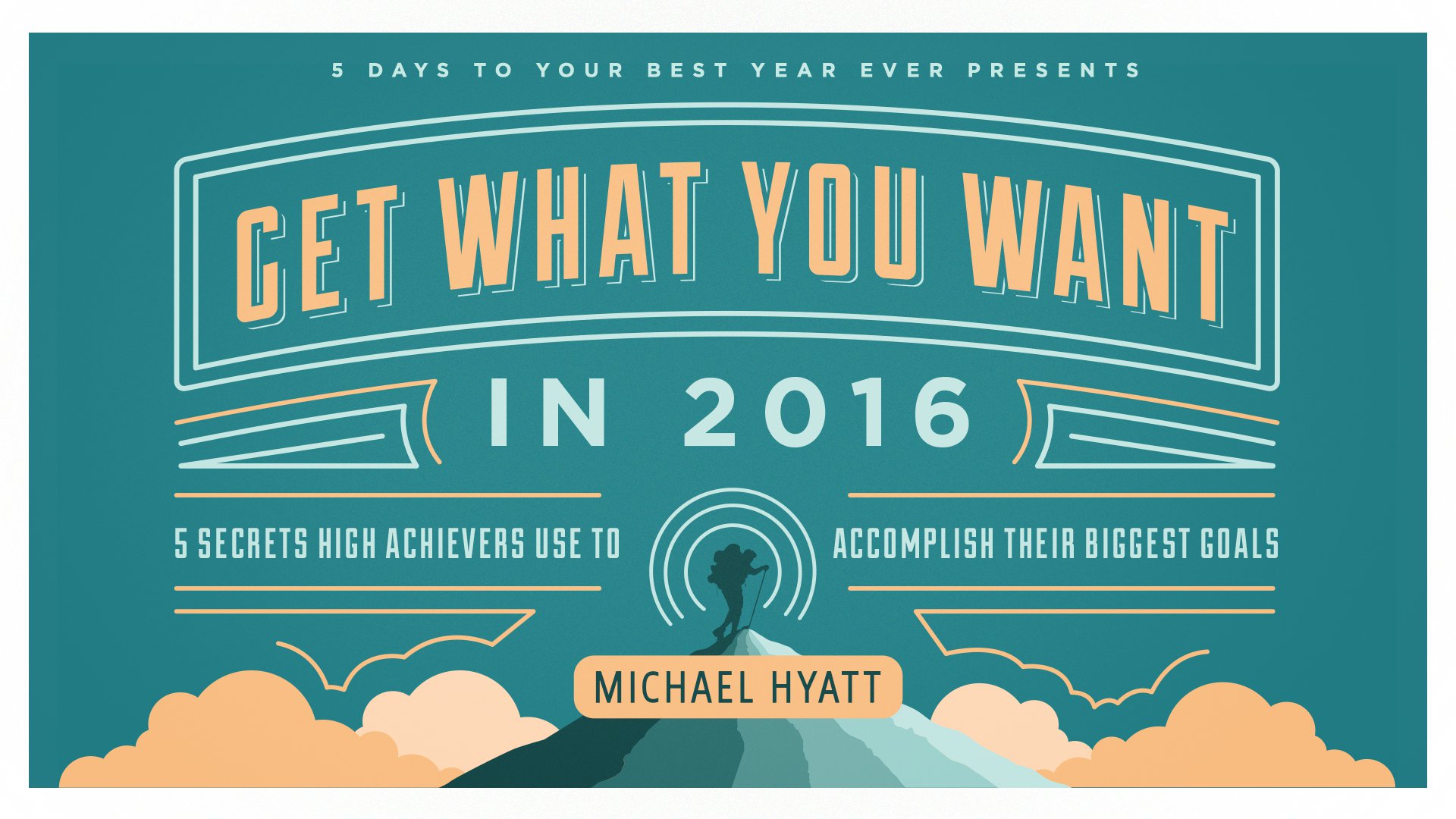 If there was only one skill between you and your best year ever, would you like to know what it was?
Today is the day to find out. New York Times bestselling author Michael Hyatt will be breaking down the secrets behind those who continually get what they want.
It's a free presentation called:
Get What You Want in 2016: 5 Secrets High Achievers Use To Accomplish Their Biggest Goals
Free Webinar
In Michael's free webinar, he'll be sharing things like:
The one skills you must develop to achieve big goals… and it's ten times more important than experience, intelligence or the resources you have available to you.
The proven three-step process high achievers use to keep from getting overwhelmed by big goals.
A simple but powerful principle that will enable you to defeat procrastination once and for all.
Why detailed action plans work against you and an alternative so simple you'll wonder why you haven't thought of it before.
and so much more!
Register Today
This is being presented TODAY, and there are three different times to accommodate your schedule. But you must register now before all spots are filled. When you register, you'll get the FREE workbook to go along with the webinar.
Question: Are you ready to find out the 5 secrets? What's keeping you from registering now? You can leave a comment by clicking here.
Disclosure: Michael and I have known each other for many years, having met when we were both speaking at a conference. I am an affiliate for his upcoming Best Year Ever course.