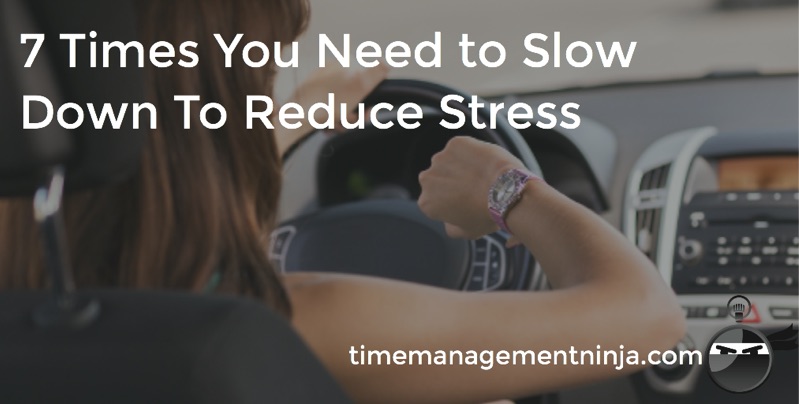 You are rushing out the door late for your day.
Or hurrying to the next meeting that has already started.
Your day isn't going smoothly.
Are you stressed because you are always rushing? Or rushing because you are always stressed?
Either way, you need to slow down.
Not only will you reduce your stress, but you'll probably get more done in the process.