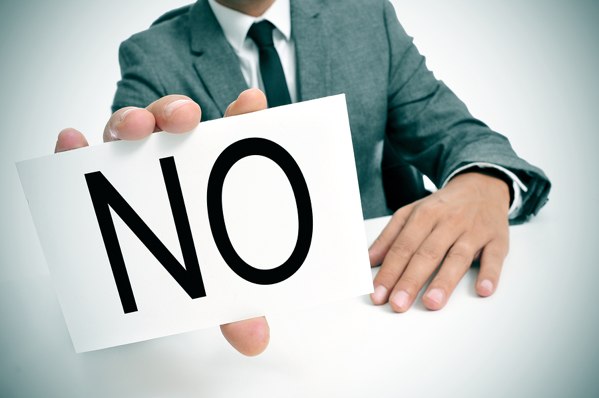 This is a guest post by Linda Coussement. Linda helps entrepreneurs lead, grow and improve their remarkable businesses. Download her 10 page interactive Vision Guide and get a flying start to the growth and improvement of YOUR business.
Isn't it hard to say NO?
Sure you can take on that extra project.
And sure you can work on those little action points today if your boss or client asks.
And of course you have 10 minutes to have a quick coffee with the colleague in distress.
Saying yes to all of this makes you seem like the perfect employee, colleague or business to work with, but really you're just tying yourself in knots. Because all this "yes" saying is costing you your precious work time. And making up for it means making more hours or working weekends.
So even though saying yes feels very positive, you're experiencing less productivity and more stress from it.  So, what can you do?