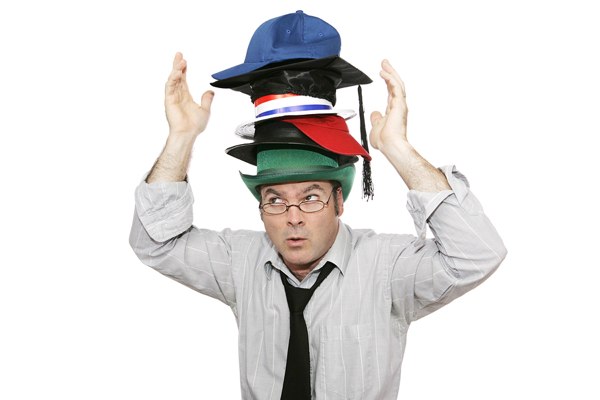 The other day, a co-worker lamented, "It feels like I am trying to do a dozen jobs at once."
It turns out they weren't too far off.
Between work, home, community, kids, and more, they were trying to fill almost a dozen different roles. Each one a different "hat" they had to wear during their week.
That's a lot of responsibility for one person to juggle and keep in order.
So, how many hats are you trying to wear at once?