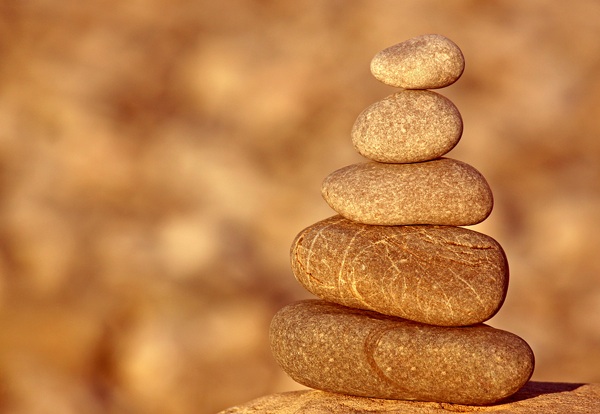 Do you know what your most important tasks are, right now?
Perhaps they are lost in your todo list which is a mile long.
Or maybe you haven't written them down, even though they are weighing on your mind.
What are your top tasks today and what will it take to actually get them done?
What Are Your Most Important Tasks?
Your todo list is seemingly endless.
You have more todos than you can possible get done today or any day.
"You can't do it all, but you can get your most important tasks done." (Tweet this Quote)
Do you work frantically through the day only to find at the end that you have started many tasks but completed few? Or perhaps, the ones you did complete were of lesser priority, and your most important work remains undone?
Often, it seems that your most important tasks are the last ones to get your time and attention.
How do you ensure that you accomplish your most important work?
Pick Your 5 Most Important Tasks
Each day spotlight your five most important tasks that need to get done.
Then focus your time and attention on those tasks first and foremost.
Here are some tips to ensure that your 5 most important tasks get done today:
Order Your Todo List – Very few people do this. (Even fewer apps allow you to do this easily.) Order your todo list by priority. Don't leave your list in random order. Make sure that your important tasks are at the top and highlighted.
Pick Your Top 5 Tasks – Determine your "Top 5" tasks that must get done today. I like to call this subset of your todo list… your today list.
Make Them Non-Negotiable – Make a commitment that you will get these 5 tasks done… no matter what. Even if it means staying late at work. Or staying up tonight.
Front-and-Center – Keep your top tasks with you at all times. Carry the materials with you if you must. This makes sure that they are "in your face" until you get them done.
Schedule Time – Don't wait to "find time" in your day. Make time. Schedule your most important tasks right on your calendar.
Do Them as Early as Possible – The earlier in the day you complete your top tasks, the less chance that daily life will interrupt your plans.
Don't Be Afraid to Let Lesser Priorities Drop – Many people will set aside their most important work when they see lesser priorities not getting done. You simply cannot "do it all." Sometimes you will need to let low priority tasks fail if it means getting your top tasks completed.
Get Your Top 5 Tasks Done
You may have more todos than you can ever get done in a single day.
Concentrate on the top 5 tasks that you need to get done each and every day.
You'll find that the little things will take care of themselves or fade into the background.
Get your five most important tasks done today… no matter what.
Question: What are your Top 5 tasks for today? Will you get them done? You can leave a comment by clicking here.