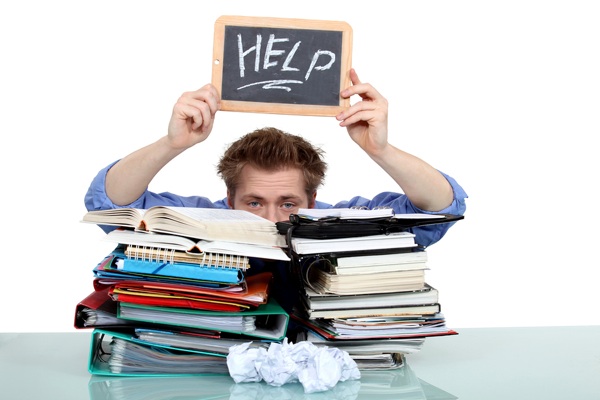 You want to get more done. You need to be more productive in your job.
So, you put in extra hours. You double-down on your efforts to cross completed tasks off your list. Yet, with all this added effort, you don't find yourself any further ahead in the big picture.
What gives?
It turns out that true productivity isn't about the amount of hours you work or the number of tasks you check off your list.
The More Hours Trap
You came into work early. You stayed late. You are putting in more hours than most of your co-workers. Yet, you still don't seem to be gaining traction or getting ahead.
At the end of the day you don't feel productive, you just feel tired. Were all those extras hours worth it? What did you actually accomplish?
Don't fall for the "more hours" trap. Simply putting in additional hours doesn't necessarily mean more done. In fact, often it can be quite the opposite. You procrastinate more because you "have more time."
"Are you putting in more hours simply because you are ineffective at what you are doing?"
When I hear that individuals are putting in more hours in the work day, it is often because they are wasting time at work. Instead of putting in more hours, they need to examine why they are not getting their work done in the first place.
Confusing Busy with Productive
At the office you are the definition of a busy bee. Jumping from one task to the next. Flitting about the office trying to get the most todos done in your day.
However, it turns out that all of those tasks you crossed off were of minimal importance. All of those emails you answered were inconsequential. Your big tasks are still undone.
"It's not about getting the most number of tasks done, it's about getting the few right ones completed."
Don't confuse busy with productive. In fact, if you are completing dozens of tasks a day, I can almost guarantee that they are the wrong tasks.
To get ahead, you don't need to do the most tasks. You need to do the most important ones.
True Productivity
Productivity isn't about the most hours. It isn't about the most todos checked off your list.
True productivity is about getting the right things done.
The truth is that you are probably spending too much time and doing too many miscellaneous tasks in your day. To get ahead, you need to do fewer tasks of the right priority.
Take a hard look at your hours and busyness. Instead of trying to do more, concentrate on doing only the few most important things on your list.
Question: Do you try to work too many hours or complete too many tasks in your day? You can leave a comment by clicking here.