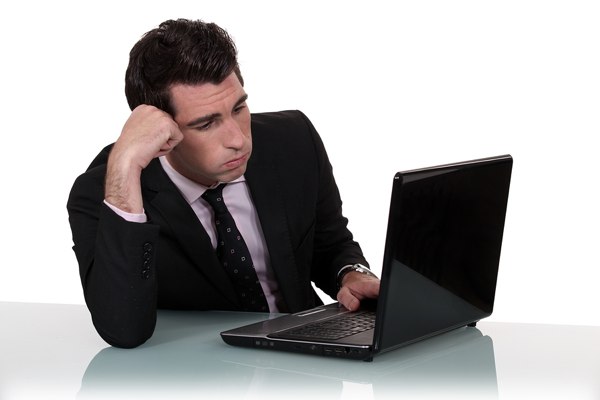 Some days it seems like all you do is email.
You get to the end of the day and you haven't escaped your inbox.
Are you stuck endlessly processing emails instead of getting work done?
Email is Not Work
Email dominates too many businesses. It is one of the top time wasters in most companies.
The irony is that once upon a time, email was supposed to increase the speed and productivity of businesses. However, it is estimated that workers spend a third of their time reading and responding to email.
Yet, email is not work.
It doesn't get things done…
Email doesn't write a report.
Email doesn't design new products.
Email doesn't train and mentor others.
Email doesn't create new ideas.
Rather is it a slow back and forth of inefficient communication.
It is busy work in disguise.
Never Getting Out of Your Inbox
Are you stuck in your inbox?
Responding to every email that arrives. Jumping with a Pavlovian response to each email notification.
Co-workers ask you, "Did you get the email I just sent two minutes ago?"
This behavior is not productive.
In fact, it makes email look like the worst invention ever.
Email has its positive uses. However, usually email prevents you from getting to your work.
Here Are 5 Tips to Help You Avoid the Email Inbox Trap:
Turn Off the Notifications – I'd love to meet the individual who thought it was a good idea to make a noise and pop-up a message every time an email arrives. Turn off the dings and notifications. You don't need to know when the latest spam message arrives. (If you must know when an important message arrives, then use a VIP list or a service like AwayFind.)
Consider Turning Off Email on Your Mobile Device – Do you really need to check email at lunch, in the elevator, in the car, in the bathroom, and in bed? The answer is no. Only turn on your email when you need it.
Check It Less Frequently – Reduce the number of times you check email per day. Start small. If you are currently checking email 37 times a day, then try cutting that number in half. Set specific times of day when you check it, and eventually you can minimize the number of times a day you look in your inbox.
Get Work and Tasks Out of Your Inbox – One reason people get stuck in their inbox is because they use it as their default todo list. Instead, get those tasks out of your inbox and onto your task list. Add the todo to your list and file the email in your archive. Otherwise, you will lose important tasks in the clutter of new messages.
Communicate Directly – Don't play email Ping-Pong all day long. I have seen instances of 15 email messages to schedule a single meeting. Rather, call or go see the person. Face-to-face is more efficient than the email back and forth.
Email is Not Your Job
Email is one of the greatest distraction machines ever created.
Don't sit there responding to each and every message that drops into your inbox.
Get out of your inbox and go get your work done. (Tweet this Quote)
Question: Do you get stuck in your inbox? How do you avoid processing email all day long? You can leave a comment by clicking here.