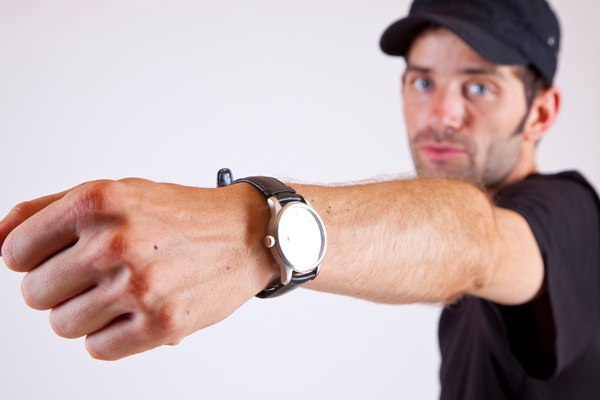 Do you say, "I don't have enough time in my day."
Yet, you have the same amount of time as everyone else.
One way to get your time back is to take it back in small increments.
What could you do to regain even 10 minutes of your time today?
Take Back 10 Minutes in Your Day
You can't save up your time.
You have to use it all each and every day.
However, you can choose how you use your time.
And you can choose to eliminate those small time wasters that eat up your day.
Don't underestimate the small amounts of time that you can save in a day. They add up quickly.
Imagine all the things you could do if you just had an extra 10 minutes.
What small amounts of time could you save today?
Here Are 10 Ways to Save 10 Minutes in Your Day:
Get Up Early – Want more time in your day? Try getting up earlier. Even a few minutes will give your day a head start. Be an early bird.
Plan Your Day – Don't rush into your day without knowing what you need to do and what you are going to do. A few minutes planning now, can save you much trouble and stress later in the day.
Time-shift Your Commute – Do you spend too much time commuting to and from work? Shifting the time of your commute even a short bit earlier can make all the difference. (Start with #1)
Don't Read the News – I am a big proponent of not reading the news. How many times a day do you check it? It's probably the same 99% of the time. And it will be there for you later when you want to catch up.
Don't Check Facebook – Do you really need to know what your "friends" are doing ever second of the day? Live your life instead of vicariously living through the status updates of others. Trust me, you aren't missing anything.
End the Meeting on Time – Don't let that meeting go over its time limit. Don't let it eat into the rest of your day. End it on time if it is your meeting. If you are stuck in someone else's meeting, here is a magical phrase, "Excuse me, I have another appointment."
Don't Complain – Complaining doesn't get anything done. Save your breath. Instead, do something. Take action. Take those 10 minutes and invest them in something productive.
Bring your lunch – Do you go out to lunch every day? How much time are you spending driving down the road to wait and eat mediocre food? Pack your lunch and eat at the office. You will regain time and might just get to go home early.
Skip That Line – Where do you spend time in line? Again, moving your schedule up by 10 minutes might just save you twice that, whether it is running errands, at the doctor's office, or even at the elevator.
Get Help – Don't let your stubbornness or pride keep you from asking for help when you need it. Instead, of wasting time on a problem you are having difficulty solving, get some assistance.
Add Up Your Time
Take back the time in your day 10 minutes at a time.
It adds up pretty quick.
Do just six of these and you will have an extra hour in your day today.
Then you'll have to ask, "What would I do with an extra hour today?"
Question: How could you save just 10 minutes today?