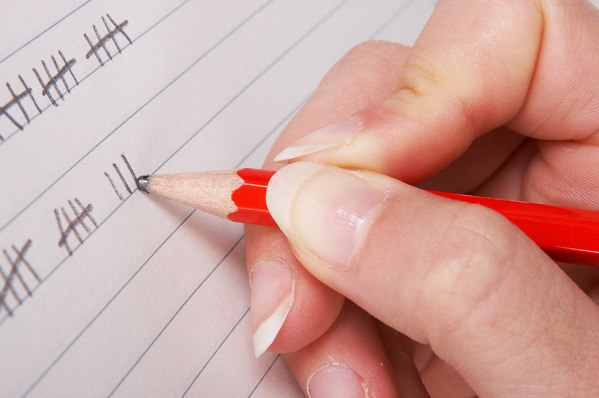 Getting through your inbox can be tough.
Many people never see the bottom.
How do you get through the seemingly endless list of email?
Today, I want to share a simple tactic for pushing through those emails and emptying your inbox.
Pushing Through Your Email
Sometimes it feels like the email is pouring in faster than you can process it.
How do you get through all of it?
There are lots of great apps out there to help you.
(The Email Game is fun, Mailbox App has gotten a lot of attention lately, and my personal favorite is Sanebox… which keeps email out of my inbox in the first place.)
But, you still have to process your email. You still have to take action. And you still have to get stuff out of your inbox.
It can feel like a never-ending battle.
I know that I like to quickly move on to another task. However, I force myself to push through.
One technique I use to stay on task when processing email is to keep score.
Keeping Score with Your Email
Today, I want to share a quick and simple way to keep ahead of your email.
Keep score.
Simply put, take out a sheet of paper and make tally marks as you process your email. (Just like in the picture above.)
Then work towards a goal of 5, 10, or 20 emails processed.
Not fancy, but very effective.
By doing this, you can see progress. It brings a sense of accomplishment and builds productivity momentum. 
During those times of low energy, this method can keep you going until you reach a pre-set goal.
And when you are processing your inbox, don't open an email and then close it for later.
Make sure you take one of the following actions:
Respond – If the email needs and answer then respond now. Don't put it off.
Add It to Your Todo List – Your inbox is not your todo list. Don't flag those emails for follow-up. Rather, add the task directly to your todo list.
File – Your inbox shouldn't be your filing cabinet either. Get those emails out of your inbox by archiving or filing them.
Delete – Not every email needs to be kept for posterity. The Delete key is an often overlooked tool in processing your email. Get rid of emails that you don't need to see again.
Mark It Off, Get It Done
Keeping score with your email is a simple yet effective lifehack to help you process your email.
Sometimes simple tactics beat fancy software and workarounds.
Make your email a game. And of course, with any game you need to keep score.
Go for 5, 10, 20 or more scores on your email today.
Question: What techniques do you use to get through your inbox?