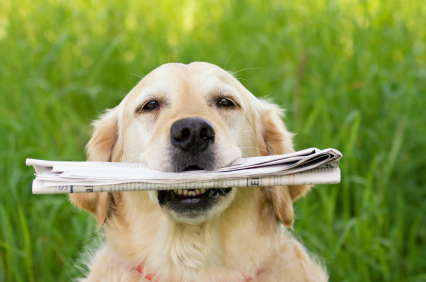 I have a quick productivity question for you…
How often do you check the news per day?
1, 2, 5, 15 times a day? More?
News has taken over much of our lives and time.
From our TV's, computers, email, cell phones, and more… it is everywhere.
But, when is too much news, simply too much?
Too Much News
We have become a society addicted to news.
With so many sources and so many access points, it is hard to not to check the news.
In fact, it is difficult to escape it.
If I have a time management weakness… it is news.
I like reading about new technology, movies, leadership, and yes, time management.
However, I find reading news to be large time waster. It sucks us in and keeps us there until before we know it, minutes and hours have passed.
Here a just a few reasons why watching too much news is a waste of time:
Most Is Trivial – Really, do you need to know what Justin Bieber is doing? Or what professional athlete got arrested? Or what that movie actress was wearing at lunch?
Much Is Wrong – A large portion of the news you hear reported is plain wrong. Really. It contains inaccuracies, fabrications, and in some cases plain out lies.
"Believe none of what you hear, and half of what you see."

– Ben Franklin
Most Wastes Your Time – News is about making money. Come back after the commercial break. Watch this ad from our sponsor before you can read that article.
Much Is Negative – News loves a scandal. Corruption, sex, crimes. Anything horrific that shocks. Watching the news can bring your positive attitude to a halt in a heartbeat.
Consider these the next time you find yourself endlessly surfing the news and gossip sites.
Limit Your News
Lately, I found myself reading too much news. I decided to take some tough actions to limit my news intake.
I pared down my RSS feeds, virtually stopped visiting big media news sites, and set limits on web surfing.
Here are some of my best tips to "Limit Your News:"
Limit Your Time – Set a timer when you read the news. When the time is up, move on to more productive tasks. This is a good way to limit many activities.
Go on a News Diet – Try cutting out news altogether, or severely limiting it. From time-to-time, I will go on an all out news fast, not reading any news for several days.
Use an RSS Reader – A good way to limit your news intake is to use a filter like an RSS Reader. See my favorite, Reeder.
Stop the Surfing – Web surfing will never be a professional sport. So, don't waste your time hopping from one site to the next. Before you know it, you will have wasted hours of your day reading mindless articles.
Read Topic Sites – A good way to stay focused with your news is to stay away from the big media sites. Instead, read expert sites on the topics that you want to learn about. If you want to learn about technology, read the tech sites. If you want to learn about gardening, then read the gardening site. Avoid the general "all topics" sites, as they will lead to the endless web surfing.
Talk to Others – I get the majority of my news from my relationships. If something is important enough that I need to know about it, one of my close friends or family members will mention it in conversation. So, stop surfing and start relating to those that are around you.
Your News or Your Life
We only have so much time in our day.
Don't waste yours surfing sites about endless trivia, bad news, and inaccurate information.
Get the information you need, and then get out there and live your life.
Do you limit your news?