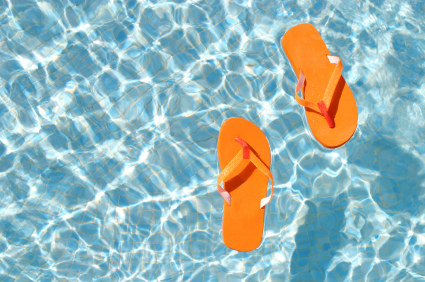 Did you take any of your vacation time yet this year?
If not, chances are that you are well on your way to not taking all of it.
Over a third of the U.S. population regularly does not take all their vacation days each year.
As much as people complain about their job, they can't seem to take time off.
Will you fail to take your vacation?
Vacation Fail
It seems to be a strange question, "How can you fail at taking time off?"
Yet, many people fail at taking their vacation days.
Why is this?
For many it is not because of their employer, but rather that they don't let themselves to take a day off.
If you cannot take time off and recharge, can you be considered effective in your job?
"Should employers look negatively at those who don't take their vacation time?"
And many who do actually take the time off, fail to truly get away.
They bring work with them. They don't let go. They stay in touch via email.
Bottom line: They fail at taking their vacation.
Does this sound like you?
Here are just a few ways that people "Fail at their Vacation:"
– Fail to Take It – The number of people who simply do not take their vacation days is simple amazing. Some employers do not allow employees to roll over vacation for this very reason.
– Fail to Cut the Cord – Many people still do work while on vacation. They don't break their technology leash, continuing to check email and more.
– Fail to Enjoy It – Others simply can't separate themselves from their work. They talk about, ponder, and generally fail to let go from their work while they should be enjoying themselves.
– Fail to Recharge – Vacation is about recharging. Resetting. Relaxing. Yet, many run themselves ragged to the point that they end up needing a vacation from their vacation.
How To Succeed on Your Vacation
Everyone needs to take time off.
Not taking it is not symbolic of hard work, but rather of a life that is off balance.
Getting away from your work can actually make your more productive. It allows your mind and body to recharge. It allows you to return to your work at a higher level of performance.
Here a just a few tips to help you "Succeed on Your Vacation:"
Unplug – Truly unplug while you are away. It means turning off that email on your cell phone. Better yet, turn off the cell phone.
Set Expectations – Setting expectations before you leave work, can make all the difference. Make sure your team knows who is responsible in your absence, and that you are only to be contacted if something is on fire.
Relax – Don't be doing work. Don't bring work with you.  That includes that work laptop.
Recharge – Make sure your vacation is just that, a vacation. Recharge your body and mind.
Ground Yourself – We often let our work dominate our lives. Use your vacation to reconnect with what is most important. Reflect, review, and reset what is most important to you.
Spend it with Friends and Family – When you look back, you will not remember that client report, you will remember the fun adventures that you had with those that are closest to you.
Doing Something for You – Make sure that you do something that you enjoy on your time off. Be a little selfish and ensure you include something that excites you.
Take Your Time
Did you take all your vacation time last year?
What was your excuse? Was it your employer, or more likely, you?
Getting away is important.  So, take your time off.
Relax, recharge, and reinvigorate yourself.
Trust me, years from now, you aren't going to wish that you spent more time in the office.
Do you take all of your vacation time? Why or why not?