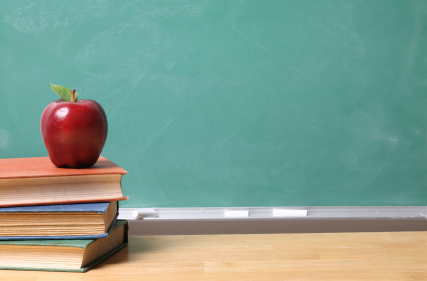 We all like to think we are getting better.
More experienced each day. Better skilled at what we do.
But are you?
The world around us is constantly changing. Some would say more rapidly than ever.
Are you changing too? Adapting to new challenges and environments?
What did you learn today to improve yourself?
What Will You Learn Today?
Numbers show that many people do not learn much after school.
Most will not read books or acquire new skills. (42% don't read another book after college.)
Kind of scary, huh?
Yet, the Internet has given us unprecedented access to continue our learning and growth. The irony is that many do not use it for the resource that it is. Are you taking advantage of the opportunities to expand your knowledge and experience?
"In this rapidly changing world, individuals will need skills in subjects that didn't even exist when they exited school."
Don't believe me? How many of the technologies and ways we do business today existed when you were in school?
We seem to face this conundrum today…
"Why should an employer pay individuals more money if their skill level is going down?"
I am sure that this statement is going to bother some. After all, the majority of businesses pay their workers based on time-in-position, not on actual skills. (Does yours?)
But, in today's world, many in our workforce are actually getting less experienced as they sit in position.
Many do not understand social media tools. How online commerce works. Or even something as simple as the potential uses of an iPad. (Is that the same as not being able to use a personal computer in the early 1990s?)
If you are not getting better, you are stagnant.
Just going through the motions. And falling behind.
Tips for Daily Learning
I encourage you to strive daily to grow your skills.
Adding knowledge and new capabilities to your toolbox should be your goal.
What could you learn today?
– It could be a life or business lesson.
– A new skill to advance your career.
– Or a technology competency to improve your skill-base.
Here are some suggestions to keep you learning each and every day:
Read – I recommend 20 pages a day. Pick up a book (or an eBook) and simply read 20 pages each day. I am not talking about surfing the Net. Yes, you can learn online. Just be cautious not to deteriorate into reading gossip, news, or the comics.
YouTube – "YouTube? What I am going to learn on YouTube?" I hear you say. Ironically, YouTube has some of the best (and free) instructional videos out there. I don't care if you are learning to garden or do an advanced spreadsheet formula, it is probably on YouTube. And watching someone do something is an easier method to learn than even reading.
Interact – By all means, if you have the opportunity to learn directly from someone, then seek them out. Whether in the workplace or in the community. If you have access to an individual that possesses a skill, reach out and see if you can learn from their expertise.
Do – You learn by doing. Not by reading. Not by watching. But, by doing. Practice and repetition are the keys to learning. You won't be very good at first, but you get better with each successive attempt.
Make Sure You Learn Something Today
The world is changing faster than it ever has. Technology and social media are transforming our lives, jobs, and society in ways that we couldn't even imagine a few years ago.
Are you changing with it? Growing your knowledge and skills to keep up?
Or are you standing still? Letting yourself become more obsolete each passing day.
It is your choice. Don't stand for the status quo.
Go out there and learn something. Today and every day.
What will you learn today?