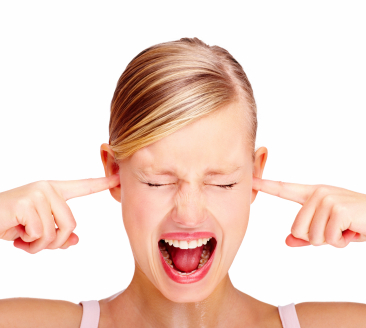 Do you complain much?
What does it get you?
Probably not as much as you think.
Sometimes you may get attention for short time.
Or, you may get your way sometimes. (At what cost?)
However, in the long run you are probably wasting your time.
You are likely getting a bad reputation and not getting much done.
Remember, the squeaky wheel may get the grease but it is also the first to be replaced.
Whining or Doing Something About It?
Our society is one of talking… not doing.
We favor inaction. We favor not making decisions. Most are happy not to participate.
And, we love to complain.
Some examples:
– Workers who complain about the state of their workspace, but don't do anything about it.
– Neighbors who gripe about their local conditions, however are not willing to get involved.
– Customers who complain about the service, yet don't take their business elsewhere.
– Individuals who whine about their career and lack of advancement, but don't take steps to change the future.
One of the biggest productivity drains at many companies is the group of employees who spend hours of their day "at the water cooler" complaining about the company leadership and performance.
What if these people went out and did something?
There is a big difference between talking and doing.
Deeds Not Words
Action is always more powerful than verbal intent.
Doing gets it done.
Complaining usually just throws gasoline on the problem and leads to more discussion and inaction.
"Complaining is verbal procrastination. It doesn't get the job done."
Here are some of the ways that complaining negatively affects productivity:
Literally Wastes Time – How many hours a day do you spend complaining? I have observed workers who will spend 2 hours at a shot chatting about how bad their work environment is. What if they spent this time making it better?
Negative Energy – Do you believe in the power of a positive attitude? I do. In the same way, a negative attitude will only serve as an anchor to pull you down. Your negative words will drain your energy level and productivity.
You Are What You Believe – Related to the negative energy is that "you are what you believe." If you complain that things are not good enough and that you are never going to succeed, then it becomes a self-fulfilling prophecy. You reap what you sow…and say.
Others Think You Are What You Say – Are you the Debbie Downer of your workplace or group? Others will perceive you based on your statements and attitude. If all you do is complain, then you will be assumed to always be unhappy and an instigator of negativity.
What Could You Get Done?
Complaining is the opposite of productivity.
If you are complaining, you are pretty much doing anything but what you should be.
Complaining also brings a great deal of negativity into your life both internally and for those around you.
There is a great book on this subject by Will Bowen called, "A Complaint Free World." In it, he presents a challenge to go 21 days without complaining. I highly suggest you check it out. It is currently available for only $6.80 via Amazon here. (affiliate link)
Next time you find yourself wanting to complain, instead ask yourself what you can do about it.
By doing instead of whining, you will probably startle those around you. (In a good way.)
Let's do a little less complaining and little more doing today!
What could you get done if you stopped complaining and started doing?