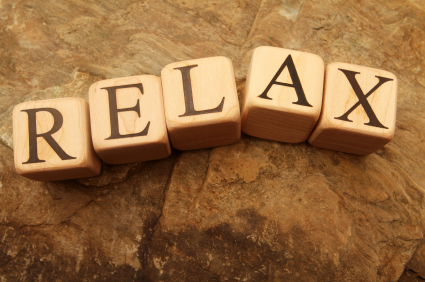 When you thinking of relaxing, you probably don't think of your workplace.  In fact, most corporate work environments are far from relaxing, instead being a mass of negativity, stress, hurriedness, and self-inflicted time management.
However, just because everyone in your workplace is running around like their hair is on fire, doesn't mean that you have to do the same.
Want to stay one step ahead at work?
Today we have 20 tips to make your work life a little less stressful and just a little more relaxing.
20 Ways to Relax at Work:
Prepare for your day by doing your homework the night before.
Take the stairs while everyone else is waiting on the elevator.
Cut back on collateral duties if they are keeping you from getting your real job done.
Decline meetings that you do not need to attend.
Arrive 30 minutes before your team, you will get more done in that time than all day.  (Try an hour early!)
Have a positive attitude even when those around you do not.
Do not respond to that email until tomorrow.
Park a little further from the door instead of desperately seeking a spot.
Finish that project 5 days before its deadline.
Be early to meetings by 10 minutes.
Review your calendar for the next week to avoid any surprises.
Keep your phone on silent and turn off your email notifications.
Don't do what everyone else is doing.
Go for a walk if you need a productivity boost.
Once a week, skip lunch and do something that is important to advancing your goals.
Don't schedule back-to-back meetings.
Turn off your phone when you are doing creative work.
Shut your door when you are uninterruptible.
Go see people in person when possible, a conversation is worth 20 emails.
Go out of your way to praise people for their hard work.
What's on your list of ways to reduce stress in the workplace?  Please share below.