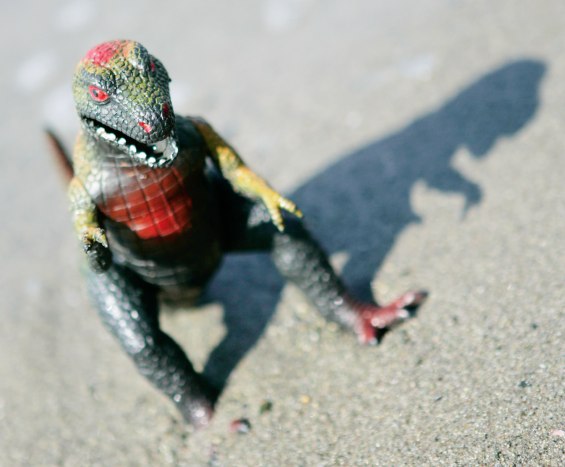 This post is not for the faint of heart.
Things are going to get ugly with your inbox.
(Some might even say dangerous!)
And some email is going to get hurt.
Today, we are going to get to the bottom of your email inbox…
Have You Seen the Bottom?
When I tell people that they are going to empty their inbox, often their first response is,
"You can do that? Is that allowed?"
I have discussed the inefficiency of email communication before.  (See here and here.)
However, in today's world, email is still the major communication for business.  For that reason, you need to stay on top of it and you need to stay current with it.
Not doing so has consequences.  These range from overlooked opportunities to late deliverables to missed communications.
So…are you drowning in your email inbox?  Or do you regularly keep it in check?
How to Get to Empty
Many people's inboxes resemble the "Big Pile" method.  I have seen some  inboxes that have 3000+ messages in them.
They are big piles.
What would your boss say if he or she walked in to your cubicle and you had 3000 memos piled on your desk?  Probably not a good situation.
In today's business world, the term "email bankruptcy" seems to come up frequently.  This refers to when a person falls so hopelessly behind in their email that they eventually declare bankruptcy.  They simply nuke their entire email inbox and start over.
I don't agree with this approach.  First, there was probably something of value in your inbox that you just threw out.  Second, it doesn't solve the problem and often you will be right back where you started in a short timeframe.
However, I do believe in keeping your inbox near empty.  And I believe in being tough with your email to keep it there.
Email Rampage!
Here's where it gets a bit gruesome… this is the part when we get mean with our email.  Just in case you need to look away.
Set aside an hour (or two!) to do nothing but attack your email backlog.  Turn off the phone.  Shut the door.  Minimize interruptions.
Ready?  Let's go…
8 Tips to Get to the Bottom of Your Inbox:
Get Stuff OUT of IN – You will never empty your inbox if you don't have a place to put your emails.  You must have a "filing" method for getting stuff out of your inbox. Choose the method that works best for you.  But, make that choice, because it needs to be law for your inbox.  I prefer the simplest setup.  Some people create dozens of folders to categorize each and every email.  That is overkill.  With today's search tools, I can find an email from 4 years ago in seconds.  No separate filing needed.  The only individual folders I set up are for travel and receipts/bills.  I archive all old email into one archive folder.  (BTW, Gmail does a wonderful job of this, in fact, it even has an "archive" button.)
Emails Are Not Todos – The reasons that many people leave emails in their inbox is because they are still "working on them."  But, emails are not todos.  You need to get the tasks out of your communication stream.  You need to put the todos straight on your todo list.  After you have done this, then yes, file that email. If you need to reference it, you can always come back to your archive.  Most likely, you won't need to.
Work from Newest to Oldest – Many want to start with the oldest email.  After all, those have been sitting the longest, and they feel more guilt about them.  However with email, often an issue has been updated in a more recent message.  So if you start from the back, you will find yourself responding to items only to read subsequent emails that the issue was already resolved.  How often to you see responses from team-members only to then see a second email, "Oh, I hadn't read the other message yet."
Deal With Email in Groups – To take the "Newest to Oldest" method even further, by dealing with email conversations by group or thread.  Let you mail client group the related messages.  Again, starting with the most recent, you can often archive a whole group of messages at once.  This makes batching down you inbox much quicker.  I do this both in Outlook and on my iPhone.
Delete Delete Delete! – Slash slash slash!  Do not be afraid to delete emails. This act bothers some.  What if I need it again?  Again? You haven't even read it once?  Let it go.  If it is that important… it will come back.  You will get another message.  DELETE!
Set an Auto Archive – This is a powerful technique.  Set up your email client to automatically archive any messages over two weeks old.  This sets up an automatic rolling deadline, where anything you leave for more than two weeks disappears into your archive.  This is good, because it is there if you need it, and you don't have to worry about your email inbox reaching 3000 again.
Don't Respond Unless Needed – A mistake that many make when trying to empty their inbox is that they go down the list and try to deal with every email…meaning responding to each.  Don't fall into this trap.  Not all emails need another email.  Don't unnecessarily respond.  This leads to email Ping-Pong!  And of course, more email.
Remove Those Last Few Emails – When victory is in sight, most people stop short.  They end up with a handful of "important" emails that they want to keep in their inbox.  Don't stop there.  Those last few emails are likely tasks that need to go on your todo list, and those emails need to be archived.  (Refer back to #1 and 2.)
There is a Bottom
Despite myths to the contrary, there is a bottom to your inbox.
And you can get your inbox to empty.  Because email is virtual clutter, it is easy to let it pile up.
Get tough with your email.  Go on a rampage to get it under control.
Then be consistent to keep it under control.  Quick attacks from time to time will prevent you from having to work down from hundreds (if not thousands) of emails again.
Do you need to go on an email rampage today?  When was the last time you saw the bottom of your inbox?
Related Posts:
7 Ways to Be Ruthless With Your Email