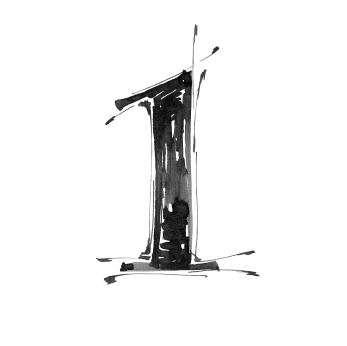 How do you eat an elephant?
How do you move a mountain?
How you do begin a journey of 1000 miles?
The answers are all the same… you do it bit by bit…
One bite at a time.  One spoonful of dirt at a time.  With a single step.
You cannot do the whole thing at once.
The same is true of life.  You cannot do everything at once.  But, it is through incremental progress that success is achieved.
How do you get everything done?
The answer to this question is the same too.  You get it all done… one piece at a time.
If you keep your todo list visible, you are aware that you have many things to do.  Very few us ever get our lists to zero.  (If you do…I might reason you are not living up to your potential…)
So how do you get it all done?  You cannot do your whole todo list at once.  You have to chip away at it.  Effective productivity is not done in one fell swoop.  Yes, there are bursts of rapid productivity.
However, small incremental steps is how life gets done.  To get everything done, you have to start with one item.
The 1 thing you weren't going to do today
We all have things that sit on our todo list for days.  Weeks.  Months in cases.  Some of these items may turn out to be things we never really needed to do in the first place.  That is good, we can cross those off.
But, there are other items that have to be done and will not go away.  Leaving tasks undone can create more work for us and cause more life friction and stress.
Ever try to do your taxes at the last moment?  Or do a project the day before it is due?
The strategy is to pick one thing you were not going to do today.
And make that item a top priority today.  Maybe it is to track down the one tax document that you know you will need before mid-April.  Maybe it is start the research on a project you have been putting off.  Or perhaps that expense report that is rotting on your desk.
Do it today. It is not an option.
How to get that 1 thing done
OK, so we have spotlighted one thing that has not been getting done and we are committing to doing it today.  Here are some tactics to ensure success:
Keep it top of mind

– You may have many top priorities today, but ensure you put your one incremental task on top of your list.  If you keep a "today" list, it goes there.  If you rank or prioritize your todos, it has a top ranking for today.

Make it non-negotiatible

– Doing 1 extra thing today that you wouldn't have otherwise is a choice.  Make that choice.  For you, it is non-neogtiable even if you have to make sacrifices in other areas.  You skip that social lunch or you work just a little later.

Announce it to others

– We tend to let ourselves off easy.  But, we don't like to let others down.  So, tell your friends, spouse, co-workers that you intend to do this task today.  Just mentioning it to them will raise your internal obligation to get it done.

Do it to done

– It feels good to finish things.  Make sure you don't fall into the trap of starting a dozen things and not finishing any of them.  Take care to start and finish your important 1 thing.

Celebrate it!

– You did it.  Now take a moment to be happy that you completed something important to you.  That feel good moment will serve to continue to boost your productivity.