Allthings Podcast featuring Time Management Ninja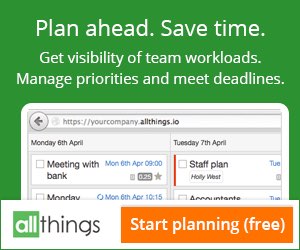 All Things Productivity is a podcast all about, as you might have guessed, all things productivity!  Featuring hosts Dave Hay and Maria Drummond, each episode explores different aspects of productivity by interviewing guests and discussing topics which link directly to your own productive lifestyle.
You know it's a great program, because Dave started allthings in 2013. With his Dundee team, they have developed the time management app of the same name to help individuals and teams to get things done. (allthings is a frequently Sponsor of TMN).
Craig Jarrow had the privilege of being their latest guest.  Check out this episode to learn:
Where Craig developed his passion for time management (at a young age!).
Craig's morning routine to make sure he gets the most important things done first.
Whether you own your time or it owns you.
How you can do less, but get the most important things done.
And finally, what Craig would do in the event of a Zombie Apocalypse.
Don't miss the excitement!  Check out the latest episode of All Things Productivity podcast featuring Craig Jarrow, the Time Management Ninja.