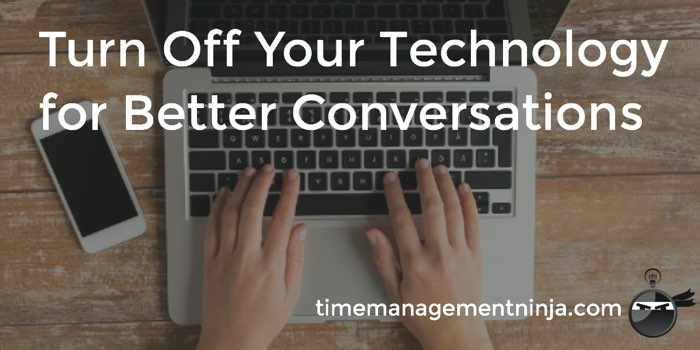 Have you ever been talking with someone who is looking at their technology more than they are making eye contact with you?
Surfing on their laptop? Or answering email? Tapping away on their phone?
It does't make you feel good. Nor does it make for a good conversation.
For more effective communication, you need to turn off the distractions while you are talking.