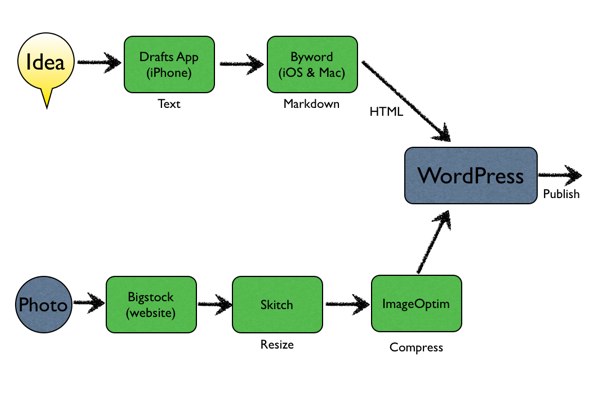 Today's post is for bloggers.
Or those wanting to be blogging…. but saying that they "don't have enough time."
Today, I share my workflow to help you maximize your own  blogging productivity.
The workflow is really quite simple…
Capture Idea -> Write Post in Markdown -> Paste into WordPress -> Publish.
Let's take a deeper look.