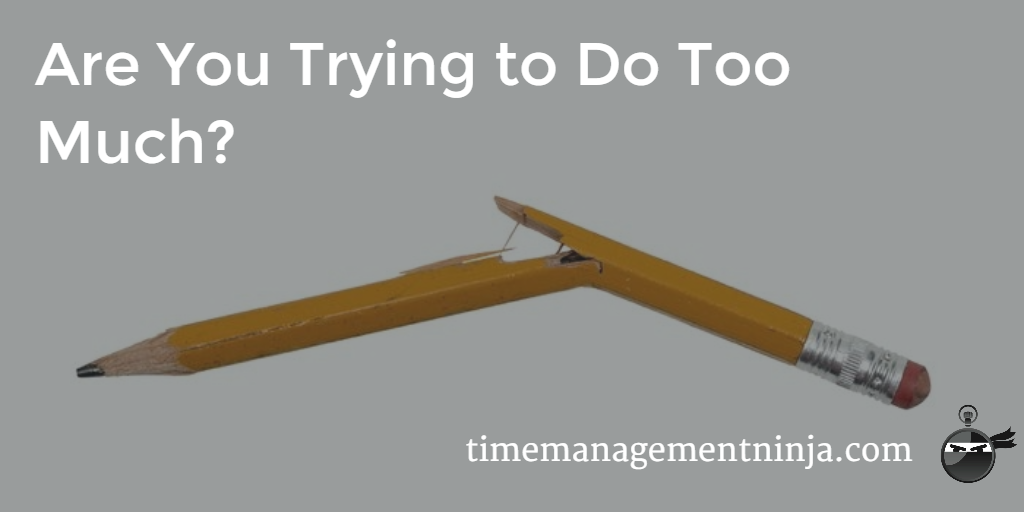 This is a post that previously appeared in the TMN newsletter. If you don't already receive the newsletter,
click here to sign up
.
I was recently talking with a friend who was drowning in their work.
Too many tasks on their list.
Too many meetings on their calendar.
Too many obligations in their life.
I had to ask, "When is too much… just too much?"

Continue Reading »