TMN Sponsor of the Week: ReadIris15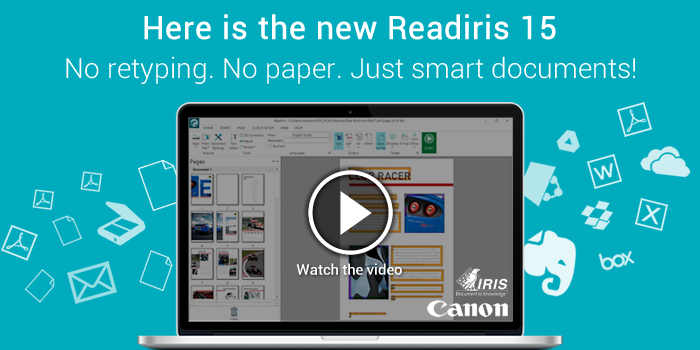 Readiris 15  is an OCR software that converts your scans images, pictures, and PDF files to fully editable smart documents (Word, Excel, PDF, among many other formats).
With the 15th version of its flagship OCR software, IRIS raised the bar even higher! With over 10 pioneering new features, Readiris 15 is a reference when it comes to document conversion and PDF edition.
In today's digital era, paper documents as well as tedious retyping sessions are becoming history.
Key features:
Convert documents to Word, Excel, PDF, etc. without retyping
Back-up, work and collaborate in the Cloud (Evernote, Dropbox, Google Drive, etc.)
Automatically recreate complex layouts
Create your own eBooks
Convert documents to audio files
Create searchable PDFs
Edit PDF files
Sign and secure PDF files
Compress PDF files
Import files from any TWAIN scanner
Process batches of documents
Readiris 15 is THE tool that helps you effortlessly create, edit and manage smart digital files to boost your productivity!