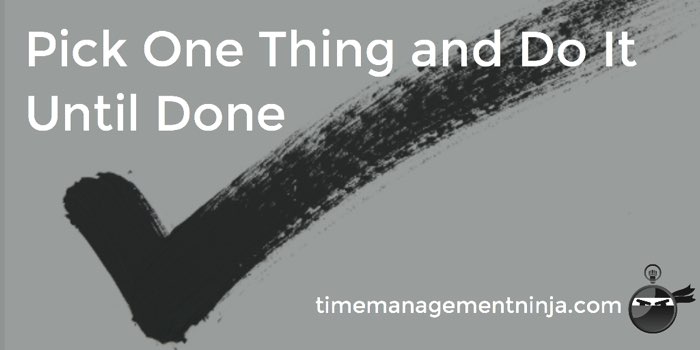 You have one job at the moment.
The task you are doing right now.
Not the next todo on your list. Nor the email that is about to chime in your inbox. Or the phone call that is ringing your phone.
Can you finish the one task you are working on?